Luke Ayling made an impressive return to action for Leeds United last weekend despite a 5-2 defeat to Brentford in the Premier League.
Leeds have long relied on Ayling at right-back, with the 31-year-old a key part of 2019/20's promotion-winning squad.
Questions over his future linger after Jesse Marsch reunited with Rasmus Kristensen in the summer. There's Cody Drameh coming through, whilst Ayling's deal is due to expire at the end of the season.
The latter is a real talking point at the moment with our writers Kris (FA5) and Alfie (N12) weighing in with their thoughts here:

I wouldn't say based on the team's performance that a new deal for Ayling is necessarily vital, but he definitely should get one from the club.
Ayling has been a rock for this side ever since he joined back in 2016, and not handing him a deal would be a strange move after everything he's done.
He needs to be rewarded for his performances since promotion and his impact on the side in that time, through the tough moments especially.
His leadership is going to be crucial to help the newer players transition into Premier League football, and that means he must stay beyond next summer.
Should Ayling get a new contract?
Yes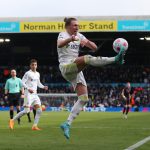 No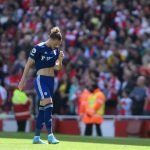 Leeds have essentially got Ayling playing for his future with no guarantees that he's going to land a contract.
The club are going to look after Ayling given all he's done for them, but with Kristensen coming in as Marsch's man and Drameh looking like he might be worth a shot longer term, it does leave him as the most likely candidate to be pushed out.
However, he showed his worth on Saturday at Brentford, doing well off the bench and getting involved in Marc Roca's goal. We know what a threat Ayling can be going forwards, whilst he's a composed figure in the defence. Strangely, despite only playing around 20 minutes, he's been the most convincing of the three right-backs this season.
In an ideal world, you'd be keeping all three around, but this isn't an ideal world and something will probably have to give.
You'd expect Kristensen to be afforded time, which leaves you with Ayling or Drameh moving on. In that scenario, you'd be tempted to side with youth given Kristensen is already fairly experienced.
That might just come into the thinking when it comes to offering Ayling a new contract.
Quiz: 15 questions about Luke Ayling – How well do you know the Leeds United right-back?