Relegation is a distinct possibility for Leeds United this season, with Javi Gracia's side 16th in the table following a 1-1 draw on Tuesday night to Leicester City.
The Whites are now winless in four games, picking up only a point in that time. They are one point above the drop zone, and only two points ahead of 19th placed Everton, who have a game in hand.
The run-in is heating up for all the sides currently involved in the battle to survive. There are only five or six games left to achieve safety.
Leeds face Bournemouth next in what is their most winnable remaining game. The clash could be pivotal for a clutch of teams involved at the bottom end of the table.
Will Leeds survive?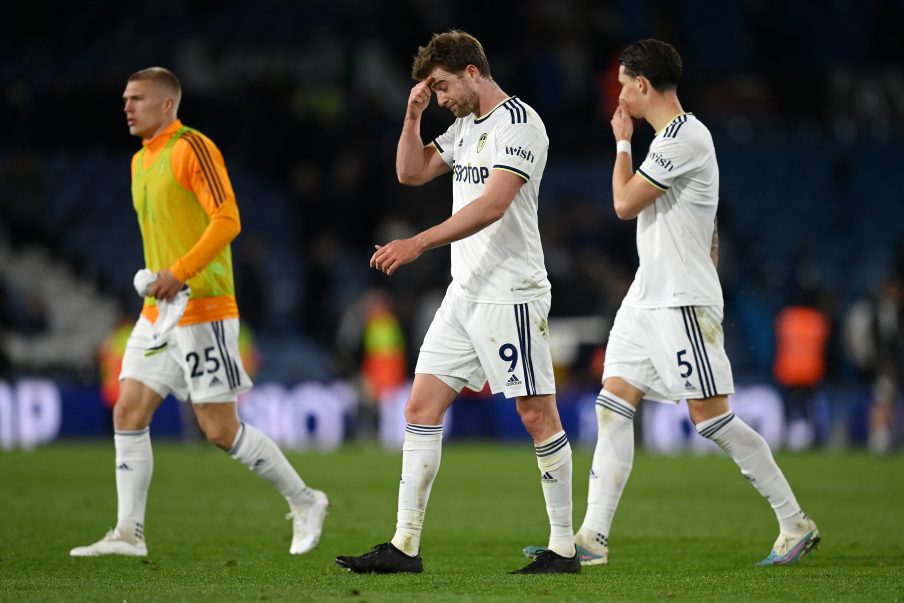 Following the draw to Leicester and loss to Fulham in a week of season defining fixtures for Leeds, they find themselves in an extremely precarious position heading into the trip to the South coast.
Should they lose, relegation won't just be a possibility, but an ever-growing reality. Nottingham Forest beat high-flying Brighton last night, and those sort of shock results can get a team out of trouble quickly.
Unfortunately for Gracia, one does not seem even remotely forthcoming right now, with Manchester City, Newcastle United, West Ham, and Tottenham Hotspur all to play in Leeds' remaining games.
A failure to win over Bournemouth and going into those games off the back of a dreadful run will surely see Leeds return to the second tier for the first time since promotion under Marcelo Bielsa in 2019/20.
What could relegation mean?
Relegation is often a negative thing, and in some aspects it will be for Leeds. However, some good could come out of it, if handled correctly.
Burnley have proved that this season, appointing a new manager with a completely different brand of football in Vincent Kompany, and also clearing out their squad and adding in fresh talent.
Leeds have a number of saleable assets, who may depreciate in value upon relegation somewhat, but will ultimately raise the funds needed to reinvest in the squad.
Quiz: 15 questions all about Leeds United's stint in the EFL - Can you score 100%?
Relegation can give a side a reset who are in need of life, if the takeover of 49ers Enterprises happens, then the club can begin to make changes for a fresh start: top to bottom, from current players, to recruitment, to other members of the hierarchy.
No one wants to be relegated and it would still be best to rebuild in the Premier League. However, the club needs a new identity, because the recent strategy has been muddled and messy.
Relegation gives them the chance to regain an identity and to reset the club top down, and in the long-term this could have the potential to be a big positive for Leeds.
Will Leeds be relegated?
Yes
No