Arsenal have seen Leeds United reject their first bid to sign Raphinha this summer.
Leeds are bracing themselves for serious interest in the 25-year-old, who scored 11 goals in the Premier League last season.
The Athletic note Arsenal's interest and revealed earlier in the week that Leeds had knocked back their first offer for the Brazil international.
Mikel Arteta's side finished fifth last season and are in the Europa League. Without a doubt, they are a step up from Leeds, but can they really match Raphinha's ambition in the coming years and land his signature?
Our writers Kris (FA5) and Alfie (N12) discuss:

What is clear to see is that Arsenal do really want Raphinha, and that could go a long way to helping them convince the player that they are the club for him.
I'm not certain at all that they will be able to sign him though, given that two clubs who finished above them in the top four are also interested.
The lure of Champions League football is massive for Raphinha, and I'm sure that plays into his decision here.
A bidding war is the last thing the Gunners will want right now but I'm expecting that's what they're going to be in for.
Do they have enough clout to scare off top four sides? I'm not so sure.
Quiz: Has Raphinha scored a Leeds United goal against the following 15 clubs?

Raphinha needs to be playing in the Champions League given the levels he's producing at the moment, and a move to Arsenal doesn't give him that.
Of course, they weren't far away last season, but I'm not expecting them to be breaking back into the top-four in 2022/23. Man City and Liverpool are well clear, whilst Chelsea should be in the top-three. Manchester United will be stronger next season, as will Tottenham, who pipped Arsenal to fourth.
There are no guarantees of Champions League football for Raphinha if he moves to Arsenal, at least not for the next two seasons. Beyond that, it would likely take an even bigger fee than the one to get him out of Leeds if a club wanted to sign him.
So, a move to Arsenal could end up closing the door on a Champions League opportunity for longer than just a season.
Given his talent, Champions League interest will come this summer and it's going to be well worth holding out for rather than rolling the dice with Arsenal.
Which of these would be the best destination for Raphinha?
Arsenal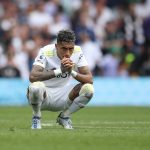 Barcelona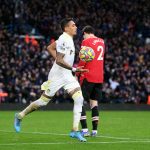 Tottenham