Leeds United face Wolves tomorrow afternoon, and Jesse Marsch delivered his first pre-match press conference of the season.
Leeds kick off their Premier League campaign with a home clash against Wolves, as a meeting that brought huge drama last season in both fixtures.
With the transfer window still open, Leeds and Marsch are still working hard to strengthen despite a very busy summer already.
The game is less than 24 hours away now, and Marsch will be hopeful of fielding a strong side despite key injuries stopping him from going full strength, just like Bruno Lage at Wolves.
Here, we look at two pieces of Leeds news that might have slipped under the radar from Jesse Marsch's press conference (via Leeds United's YouTube)…
On Kalvin Phillips' exit
It's hard to drive through Leeds without seeing artwork dedicated to players that have now vacated, including Kalvin Phillips' colossal mural along the Calls.
As it should, the painting remains of Leeds' promotion hero, but he will be playing for Manchester City from this season after a £42million move earlier this summer.
When asked about his reaction to the midfielder's departure, Marsch had this to say (quotes via the YEP):
"When I knew I wanted to be a coach, I thought I would be about tactics and competitiveness. I care for people, for me this is a people business. In a stressful time, we invested everything we had, along with that comes a real affection and for the situation and a fondness that we did it together.

"We achieved our goal and everybody sacrificed everything we had. When I see the mural of Kalvin it's hard not seeing him here everyday. Now I just have to do it a little bit more from afar and see him in an ugly colour of blue."
Where will Leeds finish this season?
Relegation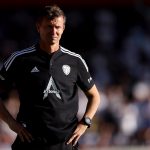 Bottom half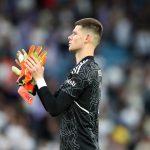 Top half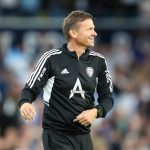 Europe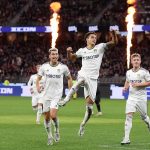 On transfers
It's not a question that managers enjoy answering, but it was inevitable that Marsch was to be quizzed on potential incomings at the club.
"I don't want to go too much into the transfer situation, but we're trying. We've done a really good job with the guys we've brought in so far. We're being really precise with what we need in the next steps. We have time, I think we'll make one addition next week and we're still looking at what's out there."
Three positions are in the spotlight, and Joel Robles is in line as the potential new goalkeeper signing next week – per Graham Smyth.