Thomas Frank appears set to take aim at Leeds United in the event of them slipping out of the Premier League this season.
Leeds are currently 18th in the Premier League table and facing down the barrel of relegation back into the EFL after two years in the top-flight.
Brentford, on the flip side of that, have had a tremendous campaign and are well safe heading into the final weeks of the season after promotion in 2020/21.

A video from the night of Leeds' trophy lift in 2020 has re-emerged of Stuart Dallas and Liam Cooper directing a 'mind the gap, mind the gap, Thomas Frank' chant at the Dane, with reference to Brentford missing out on automatic promotion.
Jay Harris of The Athletic has put the question to Frank about the video and whether he's seen it.
It's something that Frank is aware of and pointed out to the journalist that he should ask again in the build up to Leeds' trip to Brentford on the final day of the season.
Ivan Toney is also aware of the video, with the Brentford striker sharing it on his Twitter timeline.
Leeds' fate might well be sealed by the time they travel to West London but there's a chance it could be Brentford that sends them crashing back into the Championship.
Quiz: Do you remember the result in Leeds United and Brighton's last 15 meetings?

One of the worst things that a potential relegation brings is the stick other fans will give Leeds.
Of course, you've got to take it if you're going to give it, as Leeds might be about to find out from Brentford and Frank.
There's been a 'gap' between the pair this season, it's got to be said.
In many ways, Brentford are doing what Leeds did to the Premier League last season, taking everything into their stride and cruising to safety.
Leeds' demise this season, though, might serve them a lesson in revelling in this moment too much.
Who goes down?
Everton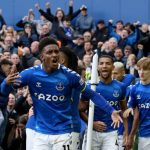 Leeds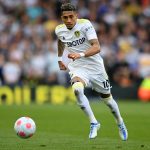 Burnley