Brentford manager Thomas Frank was full of praise for Jesse Marsch and Leeds United as his side held on for a 0-0 draw at Elland Road on Sunday.
Leeds' wait to get back to winning ways in the Premier League goes on as the latest result for Jesse Marsch's side was a 0-0 draw at home to Brentford.
A draw, on face value, could be a decent point for Leeds, knowing they came up against one of the more impressive sides in the Premier League this season.

Leeds know that it's another game where they should be taking a win from it, after performing very well throughout, shutting out a very potent Bees strike-force without any major concerns during the game.
It says a lot of the defensive performance from Leeds to stop Ivan Toney from having a sniff at goal, while Bryan Mbeumo came away from the game with little to show too.
Leeds fell foul to the Bees' prolific front line last time in a 5-2 defeat, and their improvement defensively and in overall control of the game is what impressed Marsch's opposite number, Thomas Frank.
Speaking after the game, Frank was keen to praise the work and organisation of the Whites, as he had this to say (via Adam Pope):
Should Marsch have been sacked?
Marsch in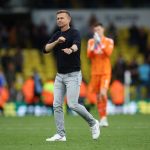 Marsch out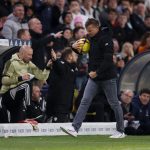 There have been a lot of games this season where Marsch has been so close to marrying the solid defence, pressing system, and potent attack, but has been just short in one area.
This time, it was the lack of regular goal threat that his side posed, but that is not a consistent problem, and something the manager need not worry about.
What we do need to make sure is that the defence remain as solid as this for the foreseeable future, especially in this run of more 'winnable' games.
Playing like that against lesser teams will bring wins.
Quiz: How much do you know about Leeds United's Georginio Rutter? Find out here…