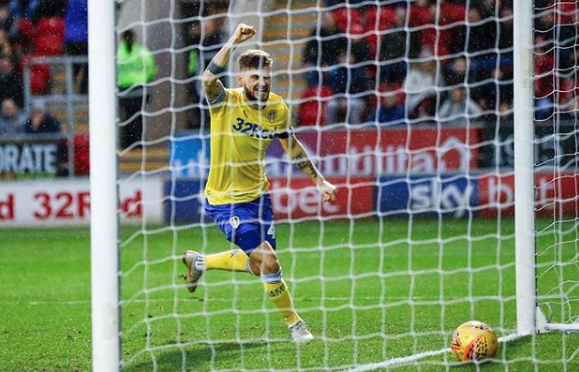 The Three Most Improved Leeds United Players 2018/19
It's been a brilliant season so far at Elland Road, full of surprises. Who would have thought that the team that finished 13th would now be four games away from the Premier League. Granted, we made a few signings, but how many of those have been regular players this season? Kiko since January, Bamford when he's not been injured and a very underwhelming stint from Barry Douglas.
With the lack of signings, that meant it was down to players that many had written off after a massive collapse under Christiansen and then Heckingbottom. But which of those has improved the most from last season? Let's get into it…
Kalvin Phillips
No player, other than Pablo who we all know is a King amongst men, has been more consistent than Kalvin Phillips. I personally thought Phillips was one of our better players last season and didn't understand the level of abuse he received, but there's no doubting he has majorly improved this season and has made that position his own.
When Kalvin plays well, Leeds usually play well. He's won the most defensive duels in the Championship this season (372), with Massimo Luongo second (357). Not only has KP been consistently strong in midfield, he also filled in well at centre-back when injuries dictated. It's a close call between he and Pablo for Player of the Year, but neither would be a surprise.
Liam Cooper
Cooper, along with Phillips, has always been a easy target of fans for bad performances. There's no denying Cooper has had poor spells for Leeds but with that being said, he hasn't had that many good players alongside him. We've known him to be capable of good performances, he replaced Jansson in the team when we beat Brighton 2-0 at Elland Road under Garry Monk and was brilliant. Last season was a mixed bag, getting sent off at home to Millwall was a real low point.
Fast forward to 2018/19 and Cooper has been a leader in more ways than one and has really cut down on the mistakes. Sheffield United at home aside, there really hasn't been many games where you could pick out Cooper for a performance below a 7. We'll miss him if he's injured for the rest of the season.
Mateusz Klich
Although we didn't have too much to compare him to from last season, Klich has been a massive part of our success this season. When he left on loan last January it seemed as though he'd likely never play again for Leeds. If Forshaw hadn't picked up an injury, Klich likely doesn't start a game for the first few weeks at least.
However everything happens for a reason and Klich took full advantage of his opportunity. Forshaw is a decent player but it's extremely unlikely he'd have come up with as many important goals and assists as Klich has (8 goals, 8 assists).
Leeds not have made many signings this summer, but Klich was pretty much a new signing and we wouldn't be so high up the league without him in the team.
Let us know who you think has shown the most improvement this season!
---