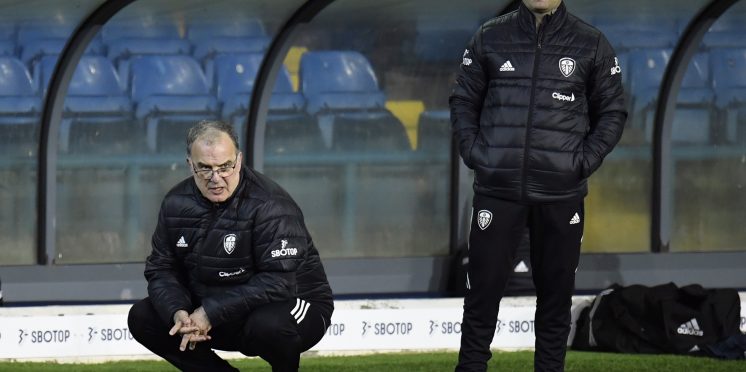 Stuart Dallas reveals Leeds United dressing room view on fresh Marcelo Bielsa speculation
Stuart Dallas is adamant that the Leeds United squad want Marcelo Bielsa to continue on as the club's head coach.
Leeds are heading towards the end of a memorable season in the Premier League but that brings fresh debate around Bielsa's future with the club.
Reports have been emerging around his future and Dallas has had his say on them.

As per La Nacion, Bielsa is edging closer to a two-year deal with Leeds, which would see him through until the summer of 2023 and break the trend of a 12-month rolling contract.
Dallas has revealed that the mood in the Leeds dressing room is that they want Bielsa to stay, detailing to talkSPORT exactly how far they've come under the Argentinian.
I've seen those rumours.

I don't know what will happen. We're all hoping he stays, though.

What he's done for us as individuals is incredible. We were a mid-table Championship team three years ago and now we're mid-table in the Premier League. He has been incredible.

Hats off to the hierarchy of the club who managed to get him here. I think he enjoys it, he loves the city and I hope he's here for a long time to come.
Dallas struck twice for Leeds on Saturday, securing Bielsa his first big scalp of the season in the Premier League in Manchester City.
The win moved Leeds onto 45 points.

The playing squad will be like the supporters in that they are unanimous in wanting Bielsa to stay next season and beyond. What he's done for the club is incredible and there surely can't be anyone that wants this journey to end in the coming months.
Whether Bielsa commits to a two-year deal, you can't say. He's not done that type of thing before and it would be so unlike him to break that trend.
However, if he does, it would be some news and a clear show of commitment from all parties involved.
If a proper structure to progress on this trajectory over the course of those two years is put together, it could take Leeds to such a good place.
Who wouldn't want to be a part of that?
---