Leeds United have revealed more squad numbers for three new signings as the side take to Australia.
Six signings are under the belt so far for Jesse Marsch as his team enjoys the Gold Coast of Australia.
Luis Sinisterra and Tyler Adams are the newest additions as they join Brenden Aaronson, Marc Roca, Rasmus Kristensen, and Darko Gyabi in joining the club.

The anticipation to see all this fresh faces in action is huge for fans at the moment and any glimpse of insight they can get is key.
Squad numbers haven't been officially confirmed yet but we've already see Aaronson and Roca donning the 7 and 8 respectively.
Now, Sinisterra, Adams, and Kristensen's numbers have been revealed through the club's Twitter account showing a video of the players arriving for training today:
Up first we see Tyler Adams wearing the number 12, and then Sinisterra wearing the vacated number 23 shirt after Kalvin Phillips' exit, and finally Kristensen with the number 25.
Is Sinisterra replacing Raphinha a good move?
Yes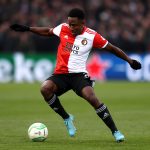 No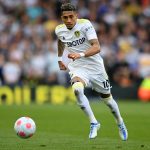 Have we missed a trick not letting Sinisterra have LS11?
These are high numbers for players whom we know will be starting most weeks, which is intriguing.
10 and 11 look to be free for next season, should Raphinha join Tyler Roberts in leaving, so there's room for a forward to take that space.
Hopefully, we get that done sooner rather than later because we need them in for the start of the season.