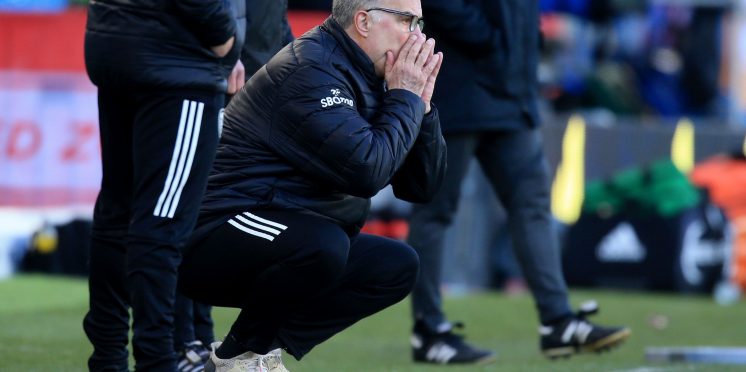 'Spoiled by Jim White' – Many Leeds United fans are loving this Marcelo Bielsa comment
Marcelo Bielsa has recieved a lot of criticism for his reluctance to speak English while conducting interviews, but he's dropped hints that he can.
Having worked across Europe and South America in his career, you'd expect that Bielsa would be forgiven for the language barrier he faces at Leeds United.
However, it seems to be a huge talking-point for neutrals and pundits not accustomed to having Bielsa around.
We, as Leeds fans, understand that his reasoning is that his in-depth insight is not something that would come across nearly as well in his second language.
So, with his Spanish, he articulates responses to the degree of depth he sees fit.
Previously, Bielsa has outlined his willingness to learn English. He insists it should be an obligation with working here in this country.
His latest press conference did throw up a light-hearted moment of confusion though. He struggled to hear a question being asked from a journalist:
Bielsa spoke to the media ahead of Leeds' home match against Liverpool and his response was noted by Sky Sports presenter Jim White.
Bielsa stated: "Excuse me. I don't listen".
It generated a lot of reaction, and was proof for the Leeds fans of something we knew all along…

It's amazing how it's such a talking point for people outside of the club.
Equally, it's incredibly ironic that Bielsa's ability to speak English is a topic of interest when said person bringing it to light mispronounces his name.
Bielsa has proved a lot of people wrong this season, and this is one aspect we're hearing less and less about.
Yes, he can't speak great English. However, that shouldn't matter when this Leeds team is a mid-table Premier League outfit because of him.
Overall, I'd prefer his elloquence to come out in Spanish than get answers to come out in broken English.
---