Jack Harrison has shared his thoughts on Raphinha's ability to nutmeg every player in the Leeds United team, including a defiant Rodrigo.
Leeds may be fighting relegation currently, but they are blessed with players of great talent, namely Raphinha.
The Brazilian has been outstanding ever since swapping Rennes for Elland Road, but it's not only opposition defences he's made a fool of.

Pablo Hernandez's exit means there is a new holder of the nutmeg crown at Leeds, and it's Raphinha.
He's embarrassed a fair few Premier League players since joining, but his teammates get the brunt of it in training.
With two games to go, will Leeds stay up?
Yes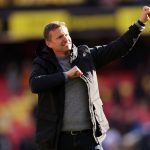 No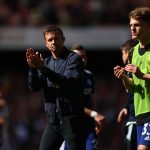 Leeds duo Jack Harrison and Rodrigo featured on the Sky Sports Football YouTube channel recently, playing a game of 'never have I ever'.
With that, came the question of whether either of them have been nutmegged by Raphinha or not, to which Rodrigo claimed has never happened to him.
Harrison quickly shut down his claim and had this to say:
"That's a lie, I'm pretty sure he's megged pretty much everybody in the team. I remember there was one time pre-game, we were doing possession and he megged me there, I was so mad because it was in front of all of the fans."

I would be shocked if Raphinha hasn't managed to sneak a nutmeg in on Rodrigo, given the two seem like close friends on the training ground.
It's not limited to our team though, because plenty have succumbed to his trickery in the league too.
We need a lot more than silky skills right now, and Raphinha adding to his 10-goal tally would be huge for us right now.
We've got a very able side here, even with the injuries, and the fact we're down here will be frustrating to someone of Raphinha's quality.