Leeds United have announced the signing of Brenden Aaronson for a reported £25million fee, a deal that has been in the pipeline for weeks.
The Whites have made their first major signing of the summer transfer window, with Brenden Aaronson making the move from Red Bull Salzburg.

It's a signing that was only possible thanks to Leeds' last-gasp survival from relegation on the final day, with a win over Brentford seeing them climb above Burnley.
Leeds' transfer for Aaronson has definitely been in the works for some time, knowing that they would only have £25million to spend on a Champions League player if they avoided a drop to the Championship.
It's clearly a move that Aaronson was eager to get over the line, with Sky Sports journalist Tim Thornton sharing this bit of insight into the USMNT midfielder's reaction to the deal:
Is Aaronson a good signing?
Yes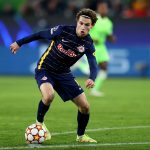 No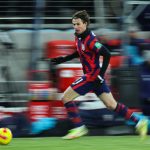 One of us.
I think it's safe to say no one of us could keep still while hoping that we could do enough to stay in the top flight, and Aaronson is part of that.
This was a deal that you could see being inevitable from January onwards, but it had to be on the basis of survival because he's too good for the Championship.
As much as we don't want to get ahead of ourselves, it does look like we're going to be a lot more ambitious this summer with our signings, and the number we make.
Aaronson is a brilliant start to getting players in, and we've already ticked off our biggest concern ahead of next season, and the window hasn't even opened yet.