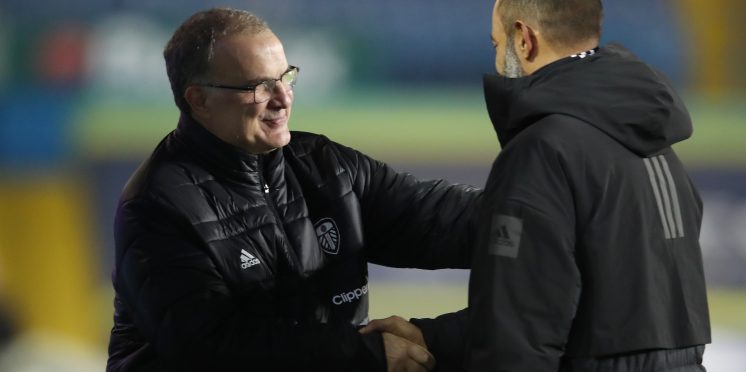 'Seems fitting' – These Leeds United fans are all saying the same thing in response to Marcelo Bielsa update
Marcelo Bielsa has shutdown talk of him signing a two year deal with Leeds United.
Leeds has been Bielsa's home since the summer of 2018, with the Argentinian overseeing a successful spell and delivering promotion to the Premier League in the space of three years.
The Whites are heading for mid-table in the Premier League this season under Bielsa and, now, talk is drifting onto the summer and planning for 2021/22.
However, it appears that talk of Bielsa signing a two year deal with Leeds is premature, with the head coach shutting down that rumour, as per Phil Hay.
That information is not real. I ignore the origin. If there was any information to give then I would give it.
Obviously there are a pool of Leeds fans disappointed to learn that Bielsa isn't committing just yet, but there are others that are more than convinced that he's staying, not just in the short-term, but the long-term.
We look at their reaction here…

Your gut feeling tells you that when Bielsa commits, it will be on another 12-month contract, which will be reassessed in the summer of 2022.
It's how he works and he isn't going to change.
However, it's nice to imagine the thought of him sticking around at Elland Road for two or three more years and, like all other fans, it's something to dream of.
Being realistic, though, we will take another 12-month extension on his deal and assessing where we are another year down the line.
If the trajectory of the club is right, there's no reason why Bielsa won't keep ploughing on.
---