Leeds United forward Sam Greenwood has commented on his emotions as he was told he would be playing in midfield during the side's relegation decider at Brentford.
The Whites are enjoying their third successive Premier League campaign this season, after Jesse Marsch guided the side to safety last season.
It came in incredibly dramatic circumstances with Leeds needing to better Burnley's result on the final day to stay up, which they did with a 2-1 win over Brentford.

Sam Greenwood was handed a chance to shine in that game as he started the match in midfield, a position previously unfamiliar for the former Arsenal striker.
However, his form under Marsch warranted his inclusion in the lineup with two assists in wins over Wolves and Watford, while his passing range and ability with both feet made him a solid option to drop deeper than his typical striker role.
It was definitely a case of being thrown in the deep end where his trials at central midfield are concerned, and it played on his mind in the build-up to the match.
Speaking in an interview with The Athletic's Phil Hay, Greenwood had this to say:
"I got told a couple of days before and I got butterflies. But on the day, during the warm-up, I felt calm. I had the feeling that I wanted to show it was my time. I didn't get too nervous. Sometimes I do before playing for the first team but in that game, I felt quite relaxed even though the situation was massive. I didn't overthink it."
Do Leeds still need a striker going forward?
Yes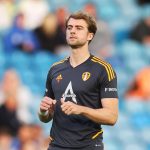 No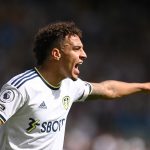 A lot of people aren't sold on Marsch just yet for whatever reasons, but to see this in Greenwood and test it out in our most important game since promotion is incredible.
Not only did it work, but it's something that we can see as a long-term role for Greenwood, having played there a handful of times this season too.
His goalscoring quality is something that we don't want to lose by having him playing deeper, but his vision and passing are being utilised far more.
What is also worth noting is the amount of intelligence it takes for a young player to go from playing solely as a striker through development to convert within months to playing in midfield.