Leeds United are preparing for their final pre-season fixture this weekend against Cagliari, having returned from the tour of Australia.
The Whites have been very busy in the off-season with Jesse Marsch shaping his squad with signings after avoiding relegation on the final day in May.
Pre-season has given him the chance to help these players bed into the system and get used to new surroundings, and there's been plenty of change to the side that triumphed at Brentford.
As we look ahead to the end of the pre-season schedule, we take a look at how all of the new faces have fared so far in Leeds colours with these grades…
Brenden Aaronson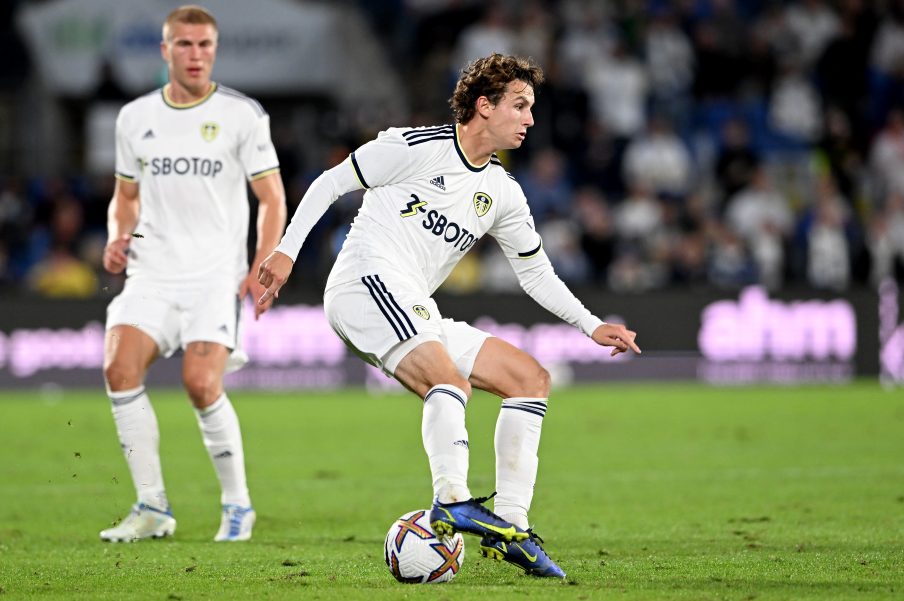 Up first is lively midfielder Brenden Aaronson, who was the first signing through the doors in the summer as he joined from Red Bull Salzburg for a reported £22.2million fee.
The American looked to be the main target for some time for Marsch and Victor Orta, and you can see why with his pre-season displays so far.
It's not been totally spellbinding on the whole from Leeds, but more recognisable patterns of play are what we have wanted to see, with more cohesion than the relegation battle allowed us to muster.
Aaronson looks a near perfect fit for what we need from an attacking midfielder, receiving the ball very often from the defence on the half turn, and able to spark attacks quickly, something we've needed when looking to play so vertically under Marsch.
Not only that, but we've known we were getting an energetic player with a great pressing ability, and he hasn't disappointed.
He did all the right things, he just needs to sharpen up around the final third, but that will come with more time.
Grade: B+
Will Leeds beat Wolves?
Yes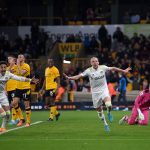 No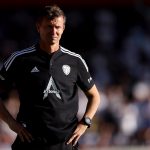 Rasmus Kristensen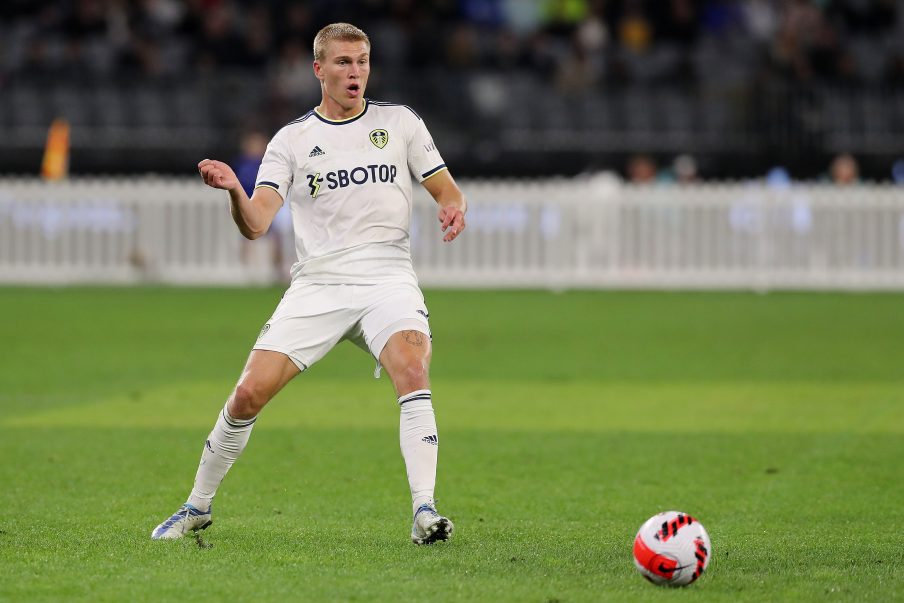 Rasmus Kristensen followed Aaronson over from Salzburg in the summer in a £10million deal, and we look to have found a very shrewd signing, if pre-season is something to go off.
Like the American, you're looking for a player who can bed into the system right away and make his presence felt, which Kristensen has.
The best of him that we have seen has come in the attacking sense, eager to get forward and influence the play in the final third, which is a huge boost when we have our wide attackers cutting infield.
There's plenty of space for him to make an impact, and he is showing he can do that very well, and his pace and power make him a tough individual to stop.
By virtue of the system we play, he misses out on top marks because often, we were caught out in transition where our full-backs were too high and the opposition could counter.
That ought to be something that is ironed out in the Premier League.
Grade: B+
Marc Roca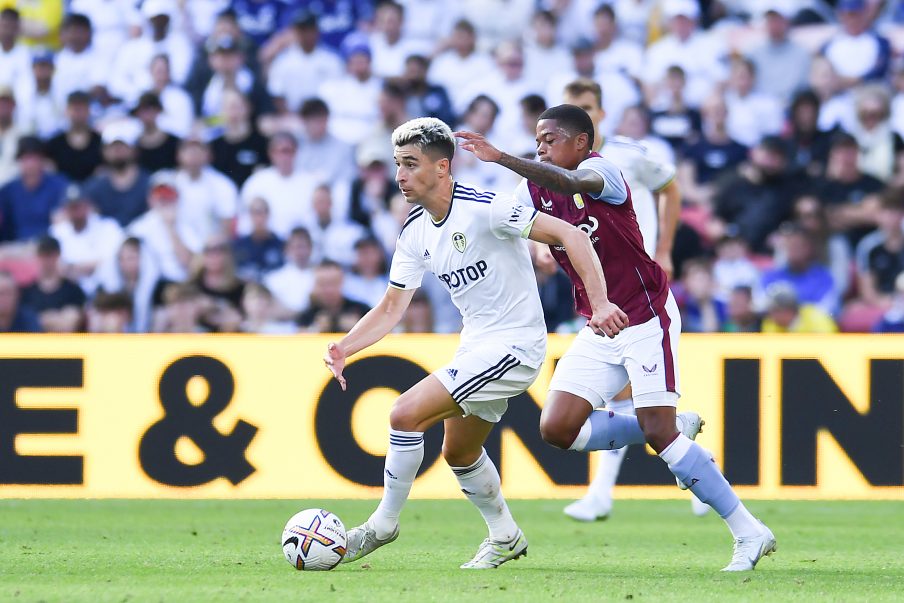 Arguably the pick of the bunch so far for us is another £10million acquisition, this time former Bayern midfielder Marc Roca.
Roca would have been forgiven for being a tad rusty on his first outings in the white of Leeds after barely playing in Bavaria, but he's hit the ground running and you can instantly see why he was so highly rated during his time at Espanyol.
A slick passer of the ball, Roca has already shown himself to be a great dictator of possession with a strong range of passes in his repertoire.
With Kalvin Phillips now gone, someone needed to take over the role of being the 'quarterback' of this side that can stretch the pitch as wide as possible, and Roca could well be that player.
In terms of his breaking up of play, he has been very active despite plenty of initial reservations that he wouldn't have what it takes to cope with the physical demands of the Premier League.
That said, still expect the Spaniard to pick up a fair few yellow cards this season.
Grade: A-
Darko Gyabi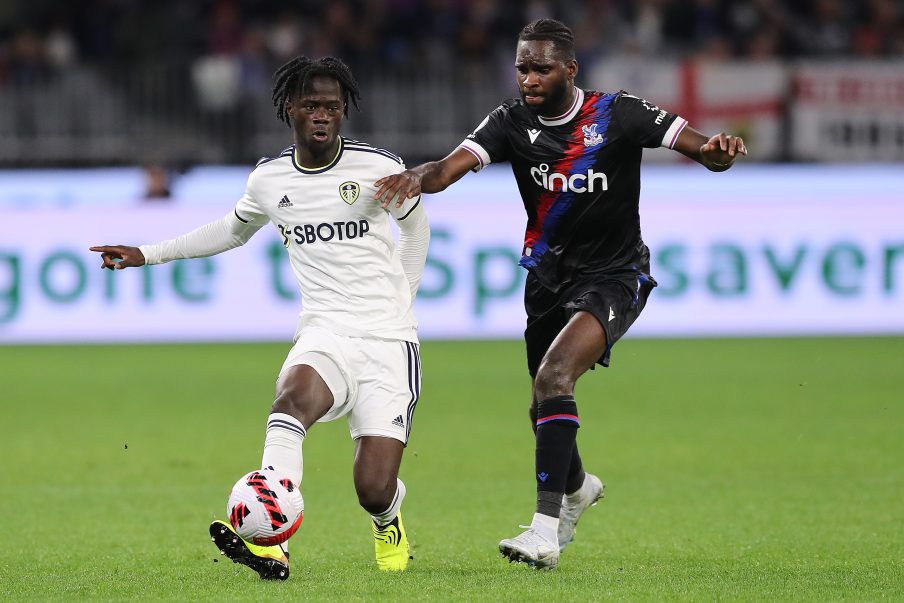 Another welcome addition to Leeds' midfield roster is £5million Manchester City acquisition, Darko Gyabi.
Despite being just 18, it's a testament to his talent that Marsch has been willing to throw him right into the thick of it during pre-season.
He is unlikely to be a starter right away, but he was steady when he came on during the games against Brisbane Roar and Crystal Palace.
The fact that he was only able to play twice, both from the bench in games that were often frantic, it's hard to give him a brilliant score.
This shouldn't take away from the fact Leeds have yet another potentially special talent on their hands.
Grade: C
Tyler Adams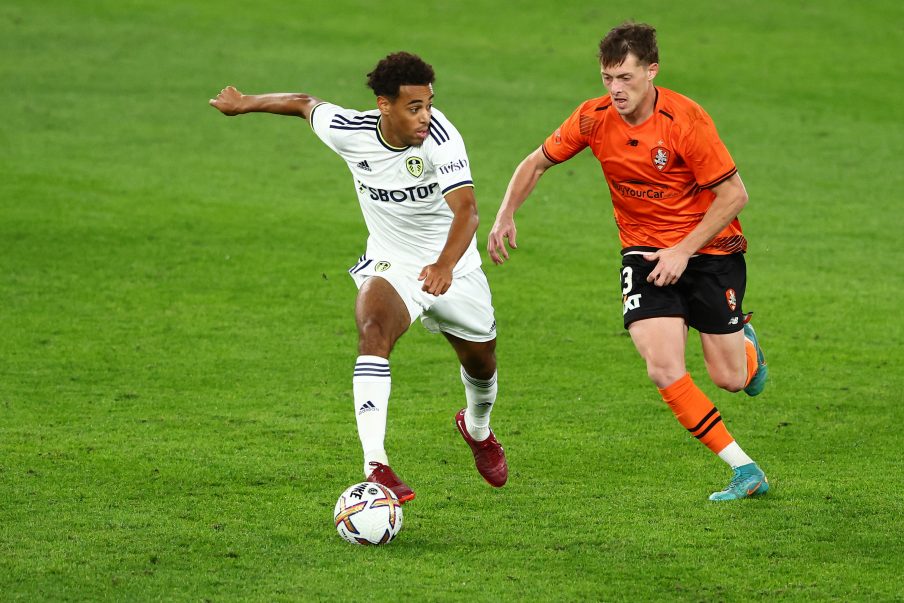 Another from the Red Bull network in £20million RB Leipzig acquisition, Tyler Adams.
The USMNT man is another that comes to Leeds without experience of the Premier League, but is well-versed in what he will have to do in this team.
While Roca is more of deep-lying playmaker in the double pivot, Leeds are getting energy and strong breakup play from Adams – which presents a solid combination between the two.
What has to be said though, is that while his strengths lie in his reading of play without the ball, he was very comfortable in possession in tight areas, able to get Leeds out of tight spots, especially in the Villa game:
Ball retention was a major flaw of our side in 2021/22, and Adams looks a vast improvement to our side in that regard.
As with Roca, though, lapses in midfield and losing the ball can prove very costly against top teams and we cannot afford that.
Grade: B+
Luis Sinisterra
Last on the list is perhaps the man that the majority of Leeds fans wanted to see most of all, after his £21.4million move from Feyenoord, Luis Sinisterra.
The Colombian was hoping for more of an impact on the side than he got, after coming off the bench initially to little effect, to then earning a start against Crystal Palace, only to be forced off after just 11 minutes.
A hamstring injury is the issue at play here for Sinisterra, and it is unclear how long we're looking at for an absence.
It is a real dampener on what's been a positive pre-season for our new signings, and even though it was 11 minutes, Sinisterra looked good on the left, even if the main thing he was doing was being part of our pressing structure (and a very important part of it).
Grade: D-