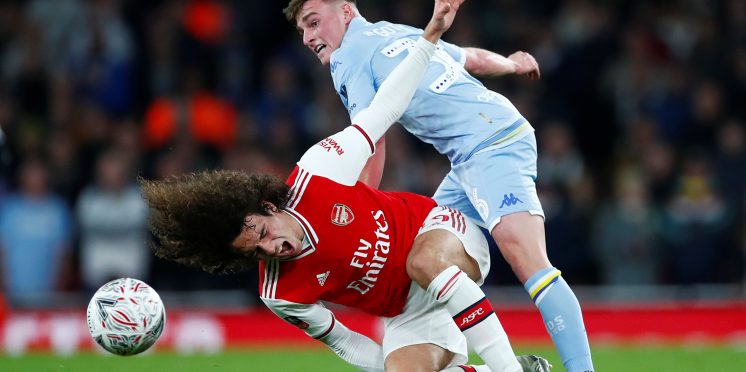 Report: Talks ongoing as Leeds United weigh up transfer decision, Bielsa green-light revealed
Robbie Gotts is seemingly in talks with Hull City over a move to leave Leeds United on loan.
Leeds have used Gotts sparingly during Marcelo Bielsa's time as boss, despite the Argentine rating the midfielder highly.
With those limited opportunities, there comes an option to move out on loan.
Talks are taking place over one of these loans.

Gotts has featured just once for Leeds this season, stepping off the bench in the League Cup defeat to Hull City.
Coincidently, Football Insider are reporting that Leeds are locked in talks with the League One side over potentially loaning Gotts out.
It's noted how Marcelo Bielsa has given Gotts' move the green-light already.
Huddersfield Town are also keen, but it appears that the Tigers are in the driving seat at the moment.
After a strong start to the League One season, plus their cup success at Elland Road, Hull are looking to finish the transfer window with a bang by tying up Gotts on loan.

Whether this source is entirely credible, we don't know. However, it's been apparent for some time that Hull were rivalling Huddersfield in a move to sign Gotts.
The midfielder needs a loan move now, even if that's just until the New Year.
Leeds are out of the League Cup (thanks to Hull) and it's the Premier League only until the FA Cup comes around.
Gotts' chances are going to be limited up until then, so sending the 20-year-old out on loan makes perfect sense.
In League One, he'd play regularly and with Hull chasing promotion, it should be a good environment for him to work in at the KCOM.
---