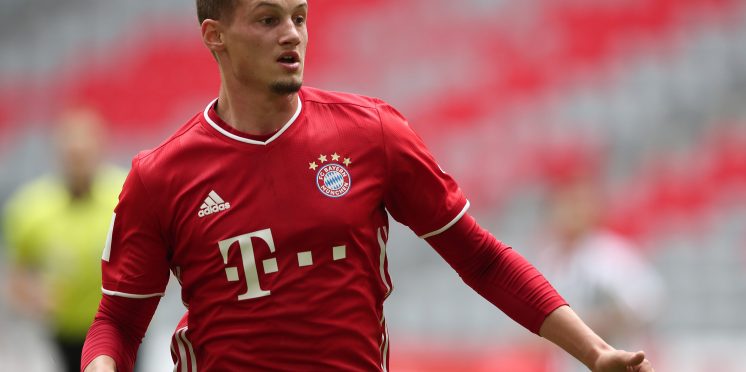 Report: Marcelo Bielsa urging Leeds United to make move for fresh midfield target
Leeds United are considering a bid for Bayern Munich midfielder Michael Cuisance, a report from FootMercato has claimed.
The Whites have been linked with a long list of midfielders from across Europe this summer, and it seems that this interest in Cuisance has come at the behest of manager Marcelo Bielsa himself, with the Argentine said to have instructed the club to bring the 21-year-old to Elland Road this summer.

Cuisance only joined Bayern from Borussia Monchengladbach last summer, and has so far struggled for game time with the European champions, making just 11 appearances in all competitions, meaning it seems as though he could be on the move again in the current market.
According to the latest reports, Cuisance is already willing to leave Bayern in search of more regular game time, something that appears to have caught the attention of Leeds.
It is thought that Bielsa is a big fan of the player, and as such has told those in charge at the club to sign the midfielder, who can play either a holding or attacking role in the centre of the park.
Perhaps as a result of Bielsa's insistence here, the Championship title winners are now said to be strongly considering a bid for Cuisance.
Leeds are not alone in their interest in the French youth international, with Marseille also reportedly to be keen on a move for the 21-year-old.
However, it is understood that the French side are on unable to afford Cuisance on a permanent deal, and are instead exploring the possibility of a loan move with the obligation to buy.
But with Bayern said to be reluctant to allow the midfielder to leave on a temporary basis this summer, it seems as though things may be playing into Leeds' hands in this particular transfer battle.
Bayern reportedly paid Monchengladbach 10million euros for the services of Cuisance last summer, with the midfielder signing a long-term contract that secures his future with last season's Champions League winners until the end of the 2023/24 season.

When you look at where Cuisance has played so far in his career, it is clear that he has the potential to make an impact right at the very top level as he continues to improve his game with experience.
This therefore, could be a rather appealing signing for Leeds if they are to be the one to secure his services, and given what he has done so far at the club, there aren't going to be many of a Leeds persuasion doubting the judgement of Bielsa when it comes to his desire to sign Cuisance here.
Looking at the price Bayern paid for him, and the size of the offers Leeds have been making across the course of the window so far, it could also be argued that this is a deal that could well be affordable for the Championship title winners.
Consequentially, it would be interesting to see what sort of role Cuisance would have if he makes the move to Elland Road, and you wonder if Bielsa's admiration for the player might override his reluctance to change a side or rush a new signing into the XI, particularly when you consider the midfielder's apparent ambition of playing first-team as soon as possible.
---