Angers have reportedly accepted an offer from Marseille for midfielder Azzedine Ounahi in a hugely reduced price to what Leeds United were quoted.
The Whites have been in the hunt for a central midfielder throughout the second half of January, and narrowed their search down to two candidates.
Weston McKennie appears to be the priority right now, having seen the club send representatives to Paris to hold talks with Azzedine Ounahi's camp over a deal.

The trail has gone quite cold on Ounahi's future as Leeds looked likely to swerve the hefty asking price reportedly being commanded by Angers – The Athletic quoted a fee over £20million for the 22-year-old.
"Whereas Angers were talking about a fee of around £10million in the summer window, the price now would be closer to £20million, if not slightly higher."
His efforts during the World Cup with Morocco are the justification for Angers raising the price, but now French outlet RMC Sport are claiming that the Ligue 1 side have accepted a drastically lower offer from Marseille for his services.
They claim that the fee that has been accepted is actually €10million (or £8.8m) for the midfielder:
Will Leeds sign a midfielder before the January deadline?
Yes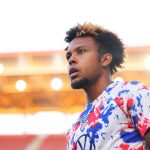 No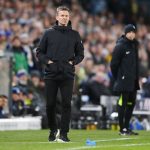 Surely not.
Ounahi was looking like that typical World Cup star that was going to command a hugely inflated price, and we looked like the team that would pay it.
The fact that £8.8million is now being quoted as the price that he'll leave for is truly baffling.
Leeds were looking at around treble that valuation just over a week ago, so you have to wonder whether this is happening, or what has changed for Angers.
Quiz: Can you name the Leeds United XI from the 2014/15 clash v Accrington Stanley?