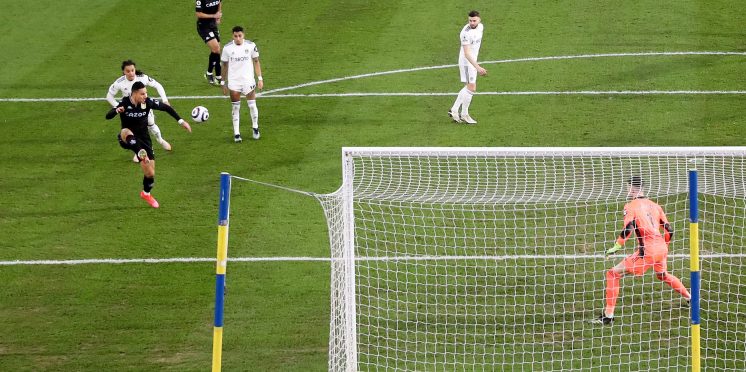 Report: Elland Road decision made as Leeds United look set for summer disappointment
There will be no European Championship matches held at Elland Road this summer, even if England does end up hosting the entire tournament.
That's according to a report from The Sun, who have been providing an update on the potential hosting situation for the competition in a few months time.

As things stand, Euro 2020 is scheduled to be held in a number of different hosts cities all over the continent this summer, having been postponed last year as a result of the pandemic.
With various countries in different situations as a result of the continuing issues prompted by Covid-19, there are some questions as to whether all of the selected cities will be able to host their matches this summer with crowds.
Consequentially, with England's roadmap out of lockdown opening the door to the return of crowds by May, it has been suggested that the entire tournament could be held in the country.
But even if it does happen, it appears none of those games would be played at Elland Road.
According to this latest report, there are currently nine stadiums across the country that are on standby to join Wembley in hosting games this summer, although Elland Road is not one of them.
Instead, it is thought that games could potentially take place at the Emirates Stadium, the London Stadium, Old Trafford, the Etihad, Goodison Park, Anfield, St James' Park, the Stadium of Light and the Tottenham Hotspur Stadium.

With fans hopefully being allowed back into grounds in the next few months, it would have been good to see as many stadiums as possible involved here.
That way, as many supporters as possible would have been able to get a chance of seeing live football that they have been missing for so long, while also giving stadiums the chance of a trial run ahead of what we hope is a full return for supporters next season.
Of course, you would imagine that Elland Road's absence from that list is down to the need to address the pitch situation at the ground, and that otherwise it would be included on this list.
Nevetheless, it does mean that Yorkshire is not represented on that list of stadiums for potential hosting duties, making it harder for the many football fans in that part of the country to get to any games in the tournament.
---