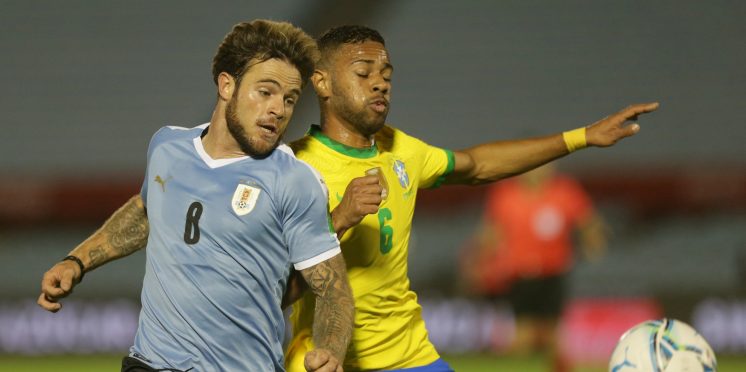 Report: Leeds United growing increasingly keen on pursuing eight-figure transfer
Leeds United's interest in Nahitan Nandez could be ramping up as Marcelo Bielsa searches for a new central midfielder.
As we enter the summer transfer window, Bielsa has a lot to mull over when it comes to how to tackle the transfer market.
There are certain to be positions that are prioritised over others, with the left-back slot and central midfield positions in need of more focused investment.

Leeds have been linked with Cagliari midfielder Nahitan Nandez for some time now, and the reports have re-emerged from Calciomercato.it in the past few weeks.
The Uruguay international has been a solid member of the Serie A outfit this season as they consolidate their position in the top flight.
However, his versatile performances mean he's attracting interest from Elland Road.
The latest from La Nuova Sardegna, via Gazzetta dello Sport's Palermo page, is that Leeds are becoming insistent on signing the midfielder.
It would be coming in at a hefty €36million for Nandez to be sold by his club, but it is also claimed that Bielsa is growing more keen to get a deal agreed.

He's a player I'd have a lot of time for if we pursued it, because he's got the characteristics we need of an aggressive, versatile player.
What I'm not too convinced about is the amount of money we'd have to stump up to sign him.
A club-record fee for a player who might not even get in our starting lineup isn't really something I can get 100% on board with.
He's no doubt a very talented player, but for that money, I think we can be doing better.
---