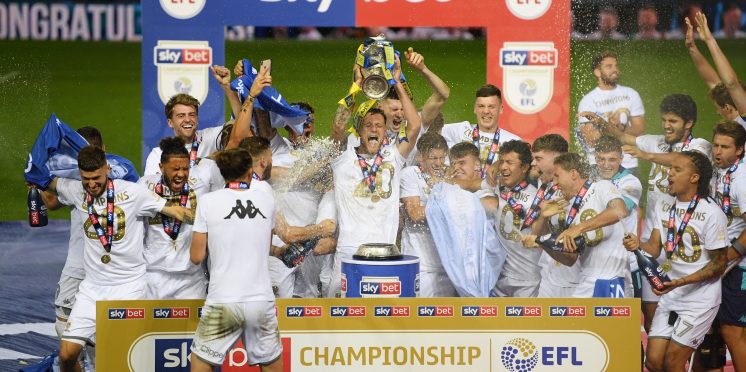 Report: Leeds United financial windfall set to suffer
Leeds United could be set to miss out on a significant promotion windfall, a report from The Times has claimed.
The Whites are set for a major payout as a result of securing their long-awaited return to the Premier League at the end of last season, although the current situation means that may not be quite as lucrative as would have otherwise been.

With the long wait for a return to the Premier League now finally over, not only do Leeds get to enjoy the spectacle of going up against some of the best teams in the World right now, they also get to enjoy the rewards of being part of the richest football league on the planet.
Following confirmation of the club's promotion to the Premier League, it was suggested that Leeds could be in line for an income boost of somewhere between £100m-£120million, a major increase on the £49million they were apparently making in the Championship.
According to the latest reports however, it seems that Leeds could miss out on a chunk of that money, with broadcasting companies set to receive a rebate from top-flight clubs worth a total of £330million, as a result of the delay to last season and subsequent move behind closed doors when the season got back underway.
It is thought that the three clubs who won promotion from the Championship last season – when Leeds were joined by West Brom and Fulham in securing a return to the Premier League – will each pay £8.4million of that rebate.
That money is set to be deducted from what clubs make at the end of this season and the next campaign, while parachute payments will also be affected, meaning that Leeds would also lose out even if they were to be relegated from the Premier League within the next two years.

This is perhaps not as bad as it could have been for Leeds in all fairness.
Had the entire chunk of that rebate been deducted from the club's payout this summer, it could have had a significant impact on their ability to strengthen their side ahead of that return to the Premier League.
However, the fact that it appears this deduction will not come into effect until next summer means it should not have an effect on the club's recruitment in the current window, which could be crucial in helping the Whites re-establish themselves in the top-flight.
With the deduction also set to be split over two years, it should also be more manageable than just losing that amount as one lump sum.
Even so, this is still likely to sting a bit for Leeds, as would missing out on any sort of money, and it is particularly frustrating for them, given they weren't even in the League at the time when this rebate is being paid out for.
---