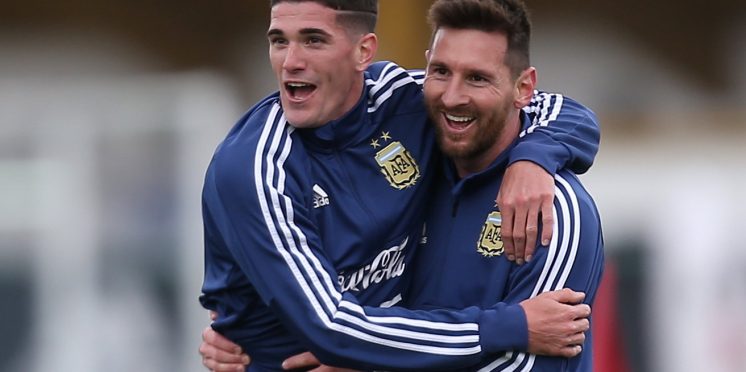 Report: Agent speaks out as Leeds United transfer saga intensifies
Rodrigo De Paul's agent has been discussing the midfielder's future amid talk he could be moving to Leeds United.
Leeds are seemingly very keen on linking up with the Udinese midfielder and things have been intensifying in recent days.
Now, the agent of the 26-year-old has had his say in a brief interview.

Last night, Leeds fans were going crazy over the possibility of De Paul arriving. The midfielder replied to a fan thread on Twitter, seemingly confirming he's keen on the move.
Fabrizio Romano was backing that up, but insisted that it was up to Leeds and Udinese to agree on a fee. The Italian side reportedly want €40m for the Argentine midfielder.
Inside Futbol have now released a segment from their catch-up with De Paul's agent, Leandro Pereiro.
On the interest from Leeds, he said:
We are evaluating some options.
That coy update on De Paul to Leeds was backed up by an insight into Roma's interest in linking up with the midfielder.
We have to see if they can release a midfielder.

Things really kicked off last night, with De Paul even deleting his Twitter account!
It's becoming quite clear that he fancies the move to Leeds, but the stumbling block is the fee of close to £40m.
That's a lot of money, but my view is that if Bielsa wants his midfield strengthening, this is a good signing and the fee needs to be paid.
De Paul is a talented player and he could really round off our transfer business this summer.
Fingers crossed there's a positive outcome.
---