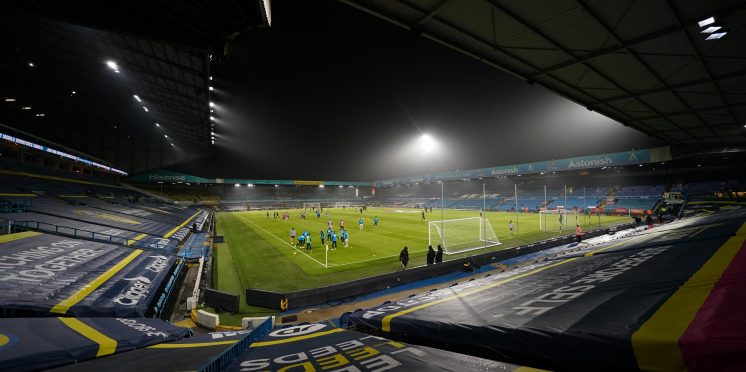 'Read between the lines' – Phil Hay offers insight into Leeds United injury concern that won't go away
Adam Forshaw has had one of the most bizarre injuries the club had ever dealt with, but Marcelo Bielsa is still holding out hope.
Leeds United managed to clinch promotion with a typically thin squad under Marcelo Bielsa, and had to contend with key injuries throughout the season.
One of the major setbacks was Forshaw's hip injury in September 2019 that he's still not yet recovered from.
The midfielder hasn't played in nearly 19 months and there are growing doubts he ever will for Leeds again.

With the Premier League season well into the second half now, Forshaw is still no closer to the first-team picture.
Gaetano Berardi has managed to almost fully recover from his ACL injury in less that half the time.
Bielsa delivered a somewhat positive update on Forshaw in his pre-match press conference but there's not much belief there he can make it though.
Phil Hay spoke about the situation on his latest podcast and believes there's still hope for the midfielder.
"It's difficult with Forshaw. You don't ask about him constantly because the answer tends to be the same – he isn't quite ready," he said on The Phil Hay Show podcast.
"Bielsa will make positive noises about him and did again [on Thursday], something along the lines of, 'he's in a positive cycle, he's in a positive moment just now', but also qualified that by saying this needs to continue for a while yet and he isn't ready for the Under-23s.
"When you've been absent for 18 months, it's impossible for anybody to spin this as a natural run for a player who's had fitness problems. This has clearly been a chronic and extremely difficult ailment for him to get over.
"There's no doubt in my head that Bielsa will still like to use him and no doubt he'll see him as a member of his squad at full tilt and at full fitness. But when that's going to happen, nobody seems able to say.
"I did ask specifically, 'how is Forshaw going to cope in getting back up to the levels of a Bielsa team and, more to the point, a Bielsa team in the Premier League?'. And Bielsa did say, 'I can't really answer that. I can't really answer how difficult that's going to be for him because it's a process rather than an overnight flick of a switch. He'll either get there or he won't.
"But to read between the lines of that and given that we're into March now, I don't expect to see Forshaw play for the first team this season."

We can't expect to rely on Forshaw's presence anymore, even if Bielsa is looking to the future with him as a part of the first team.
It's been far too long to be still keeping a place in the starting lineup for him and we've evolved so much since he's played.
You'd expect us to go out and buy first-team quality in that position in the summer regardless of his fitness.
The hope for Forshaw is just that he can get to full speed just for his own sake now.
---