Leeds United winger Raphinha still favours a move to Barcelona this summer.
That's according to a report from The Daily Mirror, who say the Brazilian would prefer a move to Spain over joining Arsenal or Tottenham.

While Raphinha has seemingly been keen on a move to the Camp Nou for some time, Barcelona have seemingly yet to reach an agreement with Leeds over the finances of a transfer.
That is something that appears to be tempting other clubs to attempt to make a move for the winger. Reports on Tuesday claimed Arsenal were close to a deal for the 25-year-old, with Sprus also said to have made contact with Leeds.
However, it appears the winger himself, would be in no rush to put pen to paper on a deal with either of those North London clubs this summer.
According to this latest update, Raphinha still prefers a move to Barcelona, despite the fact that Leeds' Premier League survival means the cash-strapped Catalans can no longer pick him up on the cheap.
That means that the Brazilian is not in a hurry to agree a deal with Arsenal or Spurs, who apparently both have the funds available to meet Leeds' £60million asking price.
Meanwhile, it is also said that talks over a new contract with Leeds have been placed on the backburner, with Raphinha now content to see how things play out over the coming weeks and months with regards to his future.

This could be a rather concerning update from a Leeds United perspective.
The fact that Raphinha is content to wait and see what happens for the time being, means it may not be until late in the window that it becomes clear whether he will be moving on or not this summer.
That could mean that the Elland Road club will have little time to plan around his future, and potentially find a replacement if required.
As a result, you feel that Leeds themselves will be keen to get this situation sorted quickly, while still holding out to get the best possible fee if they are to lose such an important player.
Which of these would be the best destination for Raphinha?
Arsenal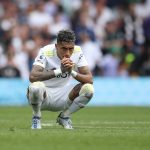 Barcelona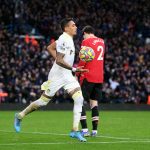 Tottenham