Leeds United winger Raphinha has been called up to the Brazil squad for the second time after controversy earlier this month.
As the Whites prepared for their game against Liverpool earlier in the month, there were huge doubts regarding the Brazilian contingent's involvement in the game.
After opting not to join up for international duty due to strict quarantine rules, the Brazilian FA feuded with FIFA to request a five-day ban for each in question.

Raphinha and the others called up from England swerved a ban from FIFA, but with the October internationals approaching, the question emerges again.
There have been reports of potential relaxing of quarantine rules for these players to avoid them missing league games on their return to this country.
As these games approach, Raphinha has taken to Instagram to confirm his decision to join up with the Brazil squad next month and pursue what has been a career dream of his: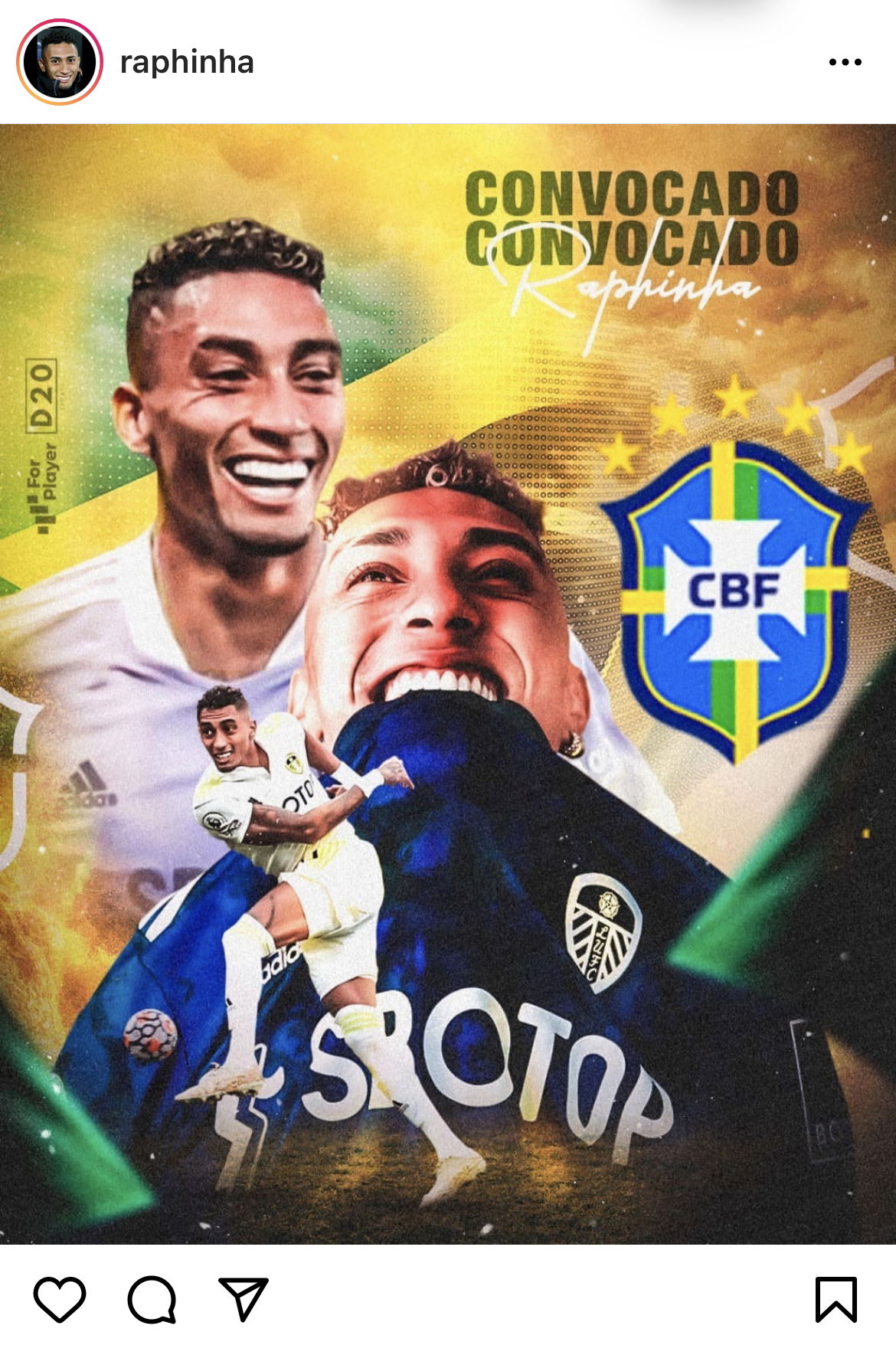 It sees Leeds have a possible headache on the horizon if restrictions remain, with Raphinha staring at a game or two on the sidelines.

It was inevitable that he was going to go through with this call-up after missing the last break.
It's hard to deny him this opportunity when he's worked so hard to get to this point in his career, and we owe him that opportunity.
Hopefully, it's a win-win situation and quarantine rules are relaxed by then so he doesn't miss much action.
We do have Dan James and Crysencio Summerville to deputise in the meantime, and it's not as if we're new to having key players out.