Leeds United's Jack Harrison won't sign a new deal as his head has been turned, according to Gabby Agbonlahor.
Harrison, 25, has been in magnificent form for Leeds with three assists and a goal so far this season, and was the subject of interest from both Newcastle United and Tottenham Hotspur this summer, according to reports from The Athletic.
The English winger is into the final two years of his deal, having signed permanently last summer from Manchester City on a three-year-deal. That followed three years of loan deals to Leeds in the previous seasons across the Championship and the first season back in the Premier League. 
Despite his contract running low, the talkSPORT pundit believes he will not sign a new deal now there are other interested parties who can offer more lucrative deals.

Speaking to Football Insider, Agbonlahor suggested Harrison will not sign a new contract at Leeds as he will have better offers on the table where he can earn more than double his current wage at teams like Newcastle.
He said: "It's 'can I go and get double-and-a-half my money at Newcastle? Or, sign for a little bit more at Leeds?'
"Leeds won't be big payers. Maybe he's looking at that."
Agbonlahor continued by saying Harrison will have seen the wages of his English compatriots already at Newcastle, and that's why Leeds will struggle to make a deal happen. Although he didn't rule the possibility out completely. He added: "He'll see Dan Burn, [Kieran] Trippier and all these players going for big money wages and thinking of that himself. Maybe that's going through his mind. 
"I don't think he signs a new contract unless Leeds improve his pay a lot."
Can you see Harrison leaving Leeds in January?
Yes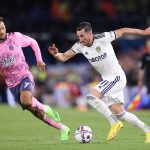 No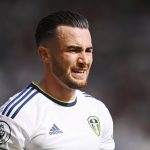 Leeds tying down Harrison is the most imperative thing the club needs to do since the transfer window has closed.
Not only has his form been staggeringly good but he is never injured and that availability alone makes him one of the club's greatest assets.
Leeds' core is now aged 25 and under, with every outfield signing over the summer in this bracket as well. Jesse Marsch has an emerging group of players who will enter their prime at the same time and Harrison is a major part of that.
He is a player with genuine resale value and profitability, but this would be difficult to maximise with only two years left on his deal. Despite what Agbonlahor says, if he is happy here then The Whites must do all they can to keep him.