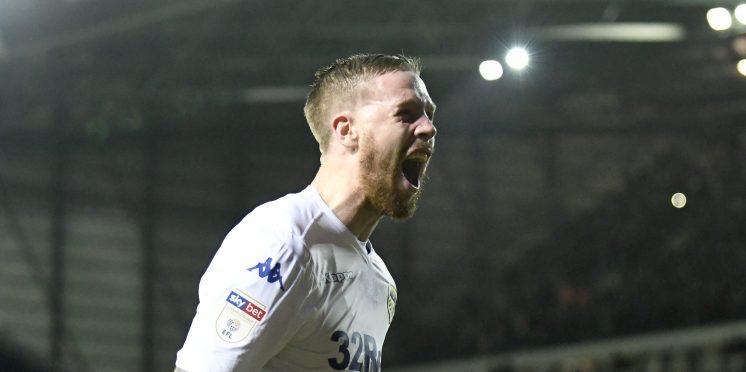 Pontus Jansson offers intriguing insight into his relationship with Marcelo Bielsa at Leeds
Pontus Jansson has claimed he would have liked more of a chance to speak directly to Marcelo Bielsa while playing under him at Leeds last season, but admits he still learnt a lot from the Argentine.
Bielsa took over at Leeds back in the summer of 2018, with Leeds narrowly missing out on promotion to the Premier League during his debut season at the club.
Jansson – who made 41 appearances in all competitions under Bielsa during that campaign – then left Leeds to join Brentford the following summer, although it seems Bielsa made quite an impression on the Swede during the 12 months they worked together, even if it perhaps wasn't entirely a direct one.
Speaking to iNews about his time working with Bielsa – who is renowned for being aloof from his playing squad – Jansson said: "I got used to working with Marcelo last year and at the end of the season I was like 'yeah, that's just how it is'.
"I would have liked to talk to Marcelo every day because you have so much to learn. But that's how it is – he didn't want to talk to me – so I just had to accept it."
Despite that Jansson still appears to believe he benefitted from working with Bielsa during the course of that campaign, with the centre back adding: "I still learnt so much under Marcelo last year and I think I had my best season in terms of individual performances.
"Marcelo knows I'm very thankful for everything I learned from him. This year I have developed a lot as a person and as a captain, and I think I have helped Brentford so much in different ways."
Given the speculation there was around the reasons behind Jansson's Leeds exit last season, these are some interesting revelations from the 29-year-old.
It could be argued based on these comments that Jansson was not entirely happy under Bielsa, which could have helped move the Sweden international towards the exit door, although even he cannot dispute the benefits Bielsa has for his players on the pitch.
Indeed, with Leeds and Brentford both well in the battle for promotion at the moment and Jansson performing well for the Bees, it does seem as though things have worked out well for all parties here.
---