Leeds United owner Andrea Radrizzani received a very frosty reception as he attended the side's 1-1 draw with Brighton, as chants were aimed at the director's box.
This season has seen leeds almost sleepwalk into relegation back to the Championship, failing to build on a superb first campagin back in the top flight.
Poor transfer investment along with debatable decision-making throughout this season has led to this, and the finger is being pointed more aggressively at the board.

A first-half goal from Danny Welbeck threatened to turn the atmosphere very hostile at Elland Road on Sunday, knowing the importance of getting a result.
As the second half rumbled on with the Whites searching for an equaliser, the wait saw fans grow impatient, to the point where the frustration was directed at Andrea Radrizzani.
Is Kalvin Phillips leaving in the summer?
Yes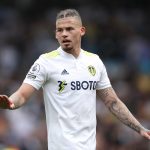 No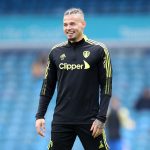 Chants of 'sack the board', 'sell the club', and 'Radrizzani, this is on you' were audible across the stadium.
The Athletic's Phil Hay has revealed that the Italian was in attendance for the game, and while Jesse Marsch claimed to be unaware of the chants, it's highly likely that Radrizzani heard them loud and clear.
"Officials from 49ers Enterprises, Leeds' minority shareholder, had flown in for the weekend, their first experience of an English crowd with pitchforks in hand."

We've been at boiling point for some time now, and going behind in a game we ought to have got something from was the straw that broke the camel's back.
This fanbase has been so patient this season when we've had every right to be incessant over what has been allowed to happen.
I'm unsure whether the chanting is right when the team needs backing, but it's completely justified after seeing the poor management of our return to the Premier League.
We've got one game to escape this nightmare of a season, and then I think it's time for Radrizzani to call it a day.
He's brought us Premier League football as promised, but glaring mistakes could see us lose it just as easily.