Leeds United striker Joe Gelhardt is likely to make a decision in the coming days over a loan move away from Elland Road, as he holds a clear preference on his destination.
The signing of a new striker this month was always going to spell bad news for Joe Gelhardt's chances of getting minutes in the Premier League in 2023.
A loan is expected to materialise for him in the coming week, with only six days left before the transfer deadline shuts.

The mystery around Gelhardt's proposed loan exit pertains to which club he ends up choosing, given the wealth of options on the table for him.
Six clubs have registered their interest in him, with Swansea City, Hull City, Blackburn Rovers, Sunderland, Wigan Athletic joined most recently by Middlesbrough – according to Football Insider.
However, as they report that the Latics are falling out of this race to Sunderland, 'Boro, and Blackburn, The Athletic's Phil Hay has revealed that the striker still leans towards a move back to Wigan:
Gelhardt, of course, played for the Latics as he emerged in senior football, before leaving for Leeds as they were relegated from the Championship in 2020 amid financial turmoil.
Happy with Gelhardt's loan?
Yes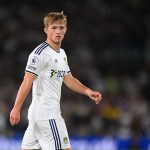 No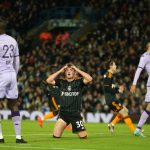 Gelhardt might be keen on a move to Wigan purely on sentiment, but it wouldn't be the best move for him at all.
Wigan are sinking fast and aren't going to see much of the ball in any game they play this season, so Gelhardt won't develop as well.
Any of the other options could be viable for him, but it seems as though the three named in the Football Insider report make the most sense.
All chasing promotion and could do with one more striker option, Gelhardt would be daft to turn that chance down.
Quiz: Can you remember the last 15 clubs to knock Leeds United out of the FA Cup ahead of fourth round clash?