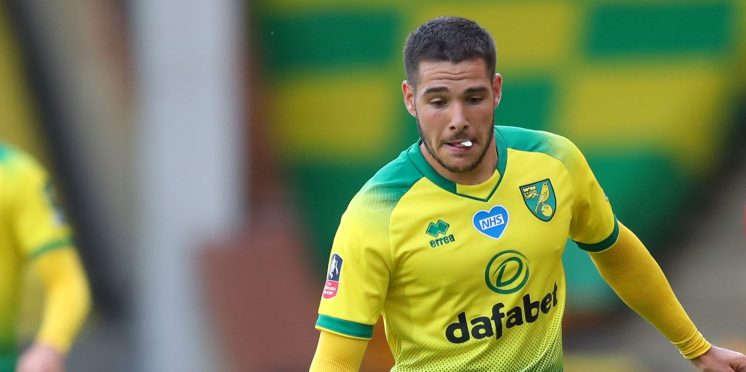 Phil Hay provides intriguing insight into Leeds reported interest in Premier League attacker
The Athletic's Leeds United reporter Phil Hay has confirmed that the club are interested in Norwich City's Emiliano Buendia, but admits he is unsure if the club will move to sign the attacker this summer.
Having played a key role in helping Norwich win promotion back to the Premier League as Championship title winners last season, Buendia has impressed in making the step up to the top-flight this season, providing seven assists in 30 league appearances for the seemingly relegation-bound Canaries.
It was recently reported that Leeds have enquired to Norwich about the availability of Buendia, and Hay has now backed up those claims, to some extent at least.
Speaking about that reported interest in Buendia from the Whites, Hay told the Talking Shutt podcast: "[He's] definitely someone they're aware of, although I don't think, at this stage, somebody that they'd be dead set on going for.
"[Leeds are] absolutely interested in him in the sense that they like him, and they like his ability and I do, too."
But while Buendia has caught the eye again this year, Hay believes he may not get on perfectly with his current manager Daniel Farke, going onto add: "Some of what has been said about him by Daniel Farke doesn't make you think that their relationship is necessarily great or that things are all 100% rosy between them.
"He's on a very long contract, is Buendia, and I don't know where he would figure if Norwich go down."
It does seem as though there are certain situations here that Leeds can take advantage of.
The fact that Buendia apparently does not see eye to eye with Farke may make a departure easier to agree from a Norwich perspective, while you feel the Argentine will be desperate to stay in the top-flight next season having got a taste of it this year, even if the Canaries do go down.
Given how he has demonstrated his creative ability in the Premier League this season, Buendia could certainly be useful for Leeds should they win promotion, particularly given the talk there is of a need for more incisive attacking options at Elland Road going forward.
---