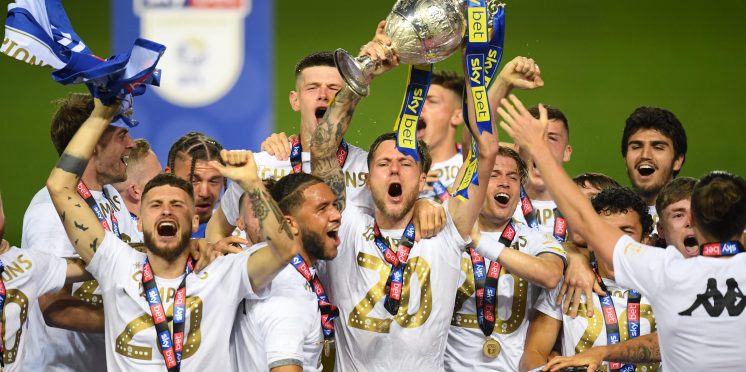 Phil Hay provides details of potentially controversial upcoming Leeds United reveal
It is looking increasingly likely that Leeds United's third kit this season will be maroon in colour.
That's according to The Athletic's Phil Hay, who has all but confirmed that style choice in a recent Q and A on the site.

Having finally won promotion from the Championship at the end of last season, the kits worn by Leeds United this campaign were always going to be important, as the ones that will forever be associated with the club's return to the Premier League after 16 years away from English football's top-flight.
We have already seen the traditional white home shirt, and the blue and green striped away kit, and now it seems as though a strong idea is emerging as to exactly what the third kit will look like.
There has been talk recently that the third kit could be maroon in colour, and with one fan taking the opportunity to ask Hay if that will be the case in a recent QandA, it appears the reported is expecting such an outcome as well.
Responding to that question about the prospect of a maroon away kit for Marcelo Bielsa's side this season, Hay simply said: "It's due to be maroon, yes."
That decision is one that could of course be something of a controversial one amongst Leeds fans, given its diversion from the club's white, yellow and blue colours, and the links to rivals such as Manchester United due to the similarity in colour.

This does feel like a slightly surprising decision for Leeds to make.
With the fans having seemingly made their preference not to have a maroon kit clear, it does seem strange for the club to go with one, particularly in what is such a big season for Leeds with their promotion to the Premier League.
It will there be interesting to see just how this kit goes down in terms of sales, and if it is any consolation to Leeds fans, then a quick glance at the list of teams in the Premier League this season, suggests there will not be too many clashes with the home and away kit that will bring the third maroon into play this season.
---