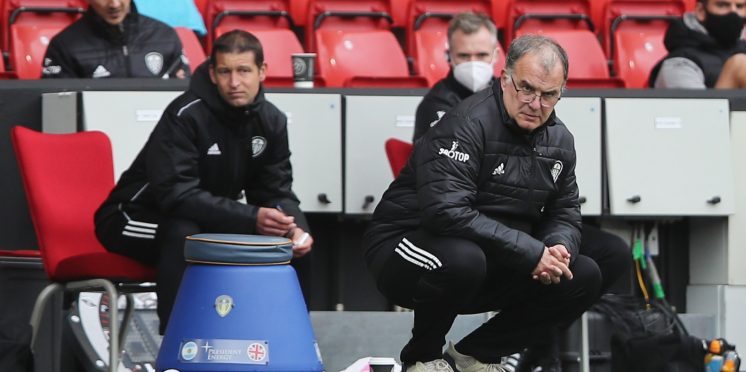 Phil Hay: Off-field Leeds United absence left unexplained
Leeds United assistant manager Diego Flores' future at the club remains clouded with doubt as he continues to be absent from the technical area alongside Marcelo Bielsa and the rest of his staff.
From the first moment of Marcelo Bielsa's 2018/19 pre-season, it was clear to see how meticulous his approach to management is, with a fleet of backroom staff aiding his instruction to the players from the sideline.
In his first league match against Stoke City, members of his coaching staff could be spotted around Elland Road barking orders from more advantageous positions, to which Leeds were swiftly told they were't to do it again.
While Bielsa on his own has proven his footballing genius, the help of his team cannot go understated, as Carlos Corberan's move to Huddersfield Town as manager proves.

One man who has continued to be absent from Leeds' technical area so far in the Premier League is assistant manager Diego Flores.
Having stepped in as Bielsa's translator following the departure of Salim Lamrani, it seemed as if Flores was to be a key part of Bielsa's aide, but recent outings have proved otherwise.
Promotion to the top flight means Bielsa has to give more one-to-one interviews after games and that means his translations will have to be spot on too to avoid miscommunication, a reason why he opts not to speak English.
However, Flores has not been seen in the dugout this season and Bielsa has a new right-hand man by his side when conducting televised interviews.
When asked about the mysterious absence in his Q&A for The Athletic, Phil Hay issued this update on Flores not being around: "Leeds have made no comment on Flores but at present, we know that he's away from the club.
"Whether that's a temporary or permanent arrangement, no one has said.
"But you're right, he isn't on the touchline, he hasn't been around the training ground since the season restarted and he's no longer the translator sat next to Bielsa in press conferences."

It's hard to comment too much on this when the club haven't made a comment themselves on Flores not being around at the moment.
However, it does seem odd that a key member of the backroom staff from the side that won promotion is suddenly nowhere to be found.
I'm sure the reasoning for him being absent will come out soon and there'll be good justification from both parties to explain why he's not there barking orders alongside Bielsa.
It hasn't seemed to hamper our start to the Premier League too much, but it's never good having to unsettle the coaching staff in the midst of an already major transition in the summer following promotion.
---