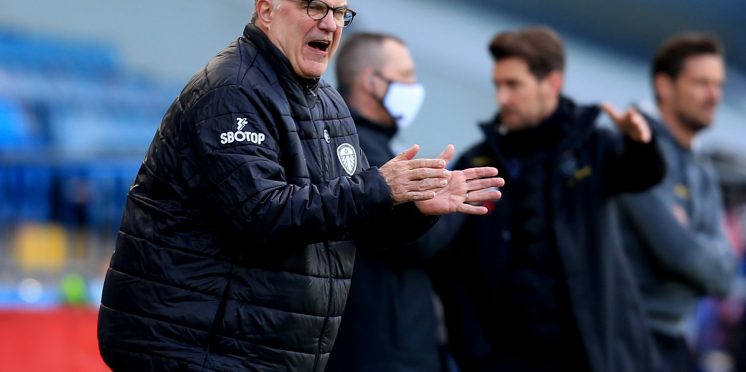 Phil Hay makes Marcelo Bielsa observation as talk of Leeds United extension shut down
Phil Hay has admitted that Marcelo Bielsa looks 'evermore happy' at Leeds United, despite the head coach shutting down talk of a two year contract extension.
Leeds have worked on the basis of a 12-month rolling contract with Bielsa since he arrived at Elland Road in 2018.
So, naturally, it has emerged that there is nothing in talk of him agreeing a two year deal with the Whites, as confirmed by the Argentinian.
Yet, that doesn't appear to mean that he's unhappy or looking for a new challenge.

As per Phil Hay, Bielsa confirmed that talk of him signing a new two year deal with Leeds was false.
That information is not real. I ignore the origin. If there was any information to give then I would give it.
Despite Bielsa's comment, there was an observation from The Athletic journalist, as he suggested that Bielsa was happy in Leeds and there was nothing to suggest that, at the moment, he was looking to leave Elland Road.
Leeds sit 10th in the Premier League table, with Saturday's win over Manchester City moving the Whites onto 45 points with seven games of the season remaining.

I think we can all agree that talk of Bielsa agreeing a two year deal, before the season is finished, was a little bit ridiculous. It isn't his style and he's not going to change.
However, learning that Bielsa has this spring in his step and looks settled is such good news.
The more the season goes on, the more confidence you have that he's going to be sticking around at Elland Road for a fourth season.
As long as the club are progressing, you'd imagine that he will be happy overseeing the playing squad as head coach.
---