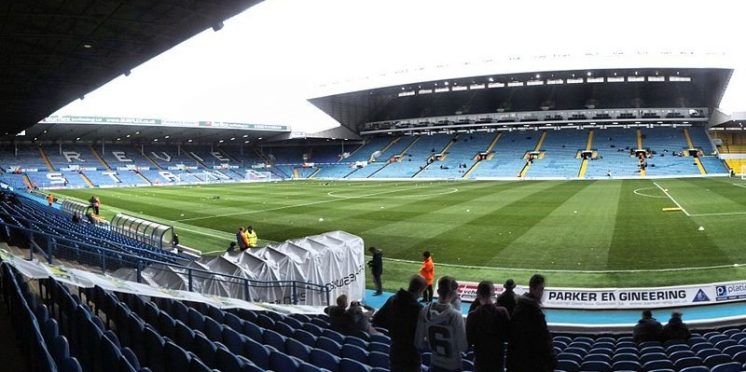 One Leeds fan seems to have solved Leeds' penalty curse
Leeds are now well over 50 games without a spot kick. This would be enough to send any fan wily, or better yet, searching for clues. On Friday Morning, 'Tommo' @LUFC1992 presented his findings.
Here we go…
Leeds last scored a penalty on 19th September 2017.

Pablo Hernandez cooly slotted home in the last-minute to equalise against Burnley in the EFL Cup. pic.twitter.com/TCT7ft94qd

— Tommo (@LUFC1992) November 29, 2018
He extends this…
This match then went to a penalty shoot out.

Leeds won 5-3 with the best set of 5 penalties ever seen to win a shoot out in the history of football. pic.twitter.com/FInObCket6

— Tommo (@LUFC1992) November 29, 2018
What a game that was by the way. Let's see where Tommo takes this next…
The Gods decreed that Leeds' penalty taker, Pablo Hernandez, would have his penalty taking abilities removed.

Meaning his next penalty would be a truly pathetic attempt and easy for the keeper to save.

— Tommo (@LUFC1992) November 29, 2018
Now this is where it gets interesting
The Gods were happy to see their plan had worked, but were worried Leeds would simply change penalty takers.

So the Gods also decreed that Leeds would never ever be awarded another penalty unless the curse was broken…

— Tommo (@LUFC1992) November 29, 2018
And then came those sweet, sweet events of Tuesday night…
Over to you BPF… pic.twitter.com/as4uqogJp8

— Tommo (@LUFC1992) November 29, 2018
So maybe Bailey has made himself a hero in more ways than first thought. The dark arts of the footballing gods have been defeated and we can go back to converting from 12 yards out.
This may well be true, but what is also true is:
Allioski is just bad at going down in the box?
---