Phil Hay believes the Leeds United board are to blame for the difficulties at the club this season, beyond anyone else.
The Whites have yet to appoint a permanent successor for Jesse Marsch and have given Michael Skubala the reins as caretaker boss for now.
Leeds moved to dismiss Marsch two weeks ago after a 1-0 defeat to Nottingham Forest at the City Ground. He left the club sat in 17th place and only a few points off the bottom of the Premier League.
Since then, the Whites have entered the relegation places, and are winless in 10 games in the Premier League. Leeds are 19th place heading into a basement battle clash with 20th placed Southampton at the weekend.
Leeds United quiz: How much do you remember about Jesse Marsch's time at Elland Road? Find out here…
What's the verdict on the Leeds United board?
During the game there were audible signs of discontent heard from the away end, directed towards the Leeds board. Hay believes there is nowhere better to point the finger this season than to the board, he said in a recent piece for The Athletic:
"The away crowd used their voice to dig out the board and their director of football, Victor Orta, and there is nowhere else to point fingers."
'Orta, time to go' could be heard from the away stand, and Hay believes that is where the problem lies. He has sympathy for the caretaker manager, who is not to blame despite the disappointing 1-0 loss to Everton, he added:
"Skubala has the reins but really, what part of the blame in this is his? In the story of how Leeds played with fire, the name of their caretaker barely deserves to make the cut."
As the title of his article suggests, Hay believes the fault "lies at the top" with the Leeds hierarchy, he continued by adding further in a scathing conclusion to the issues this season at Leeds, he said:
"Skubala's task is thankless and only the players under him can bring the club back to the surface for the second time in two campaigns.

"But more than at any point in the past six years, the buck at Elland Road stops at the top."

Most people will agree that it's extremely well said from Hay, and about time at that.
For too long it has been ignored but finally the board are being called out by the mainstream media for their incompetence, rather than leaving it to the fans online. Negligence, and a lack of action behind the scenes has caused more and more issues this season as the campaign has developed.
The Whites needed to sack Marsch sooner, and needed to have better contingency plans in place for that possibility as well. It's hard to argue that the majority of the issues of this season lie with those in charge of proceedings at the club.
Are Leeds going down?
Yes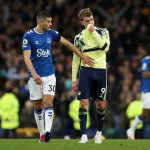 No