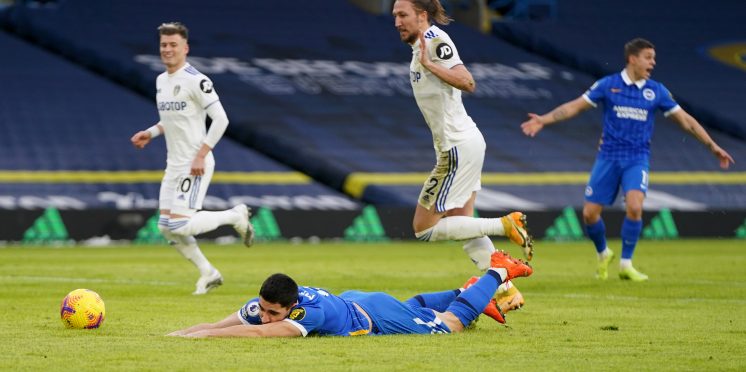 'Never been so excited' – Many Leeds United fans left buzzing over leaked Elland Road insight
Leeds United's new temporary Elland Road turf is taking shape ahead of the Everton clash in eight days' time.
The Whites have made it no secret that Elland Road is due to undergo huge developments in order to first bring it up to standards, before making it one of the country's biggest.
The key issue that has been highlighted so far is how bad the pitch has been churned up over the first half of the season.
It's something that's never really cropped up as an issue, but has come to light this term thanks to a swift turnaround from the 2019/20 season.
The Brighton defeat proved to be the last straw and the club have moved to solve the problem by installing a hybrid pitch courtesy of Tottenham Hotspur's NFL partnership.
We welcome Carlo Ancelotti's Toffees to Elland Road next Wednesday and the turf is coming along very nicely, as revealed on Twitter:
The pitch is looking pristine already with another week left to prepare it for the Everton match.
It's a huge relief for the fans, and they were keen to share their thoughts…

It'll be such a relief for the players to be on a pitch that allows them to move the ball quickly.
It hasn't been an excuse for our terrible performance against Brighton, but it certainly doesn't help.
We should see a lot slicker passing from now with nothing stopping us from doing so now.
A great decision by the club to get this done now and we should see even more benefits of their planning when the turf is fully refurbished in the summer.
---