Ashley Williams believes Leeds United don't have enough to defend for a full game as they tried to do against Fulham in the most recent 2-1 defeat.
The Whites went in level at half-time at 0-0, but Harry Wilson and Andreas Pereira put the home side two up by the 72nd minute, and the game was lost by that stage.
Leeds looked out of ideas despite a late consolation for Javi Gracia's side by the end. The defeat made it their third against Fulham this season in all competitions.
Leeds stay on 29 points and have six games remaining to save their season and survive the drop into the second tier, including vital games against Leicester City and Bournemouth in their next two fixtures.
Quiz: These 15 players have played for Leeds United and Fulham – True or False?
What have the pundits said about Fulham's 2-1 win over Leeds?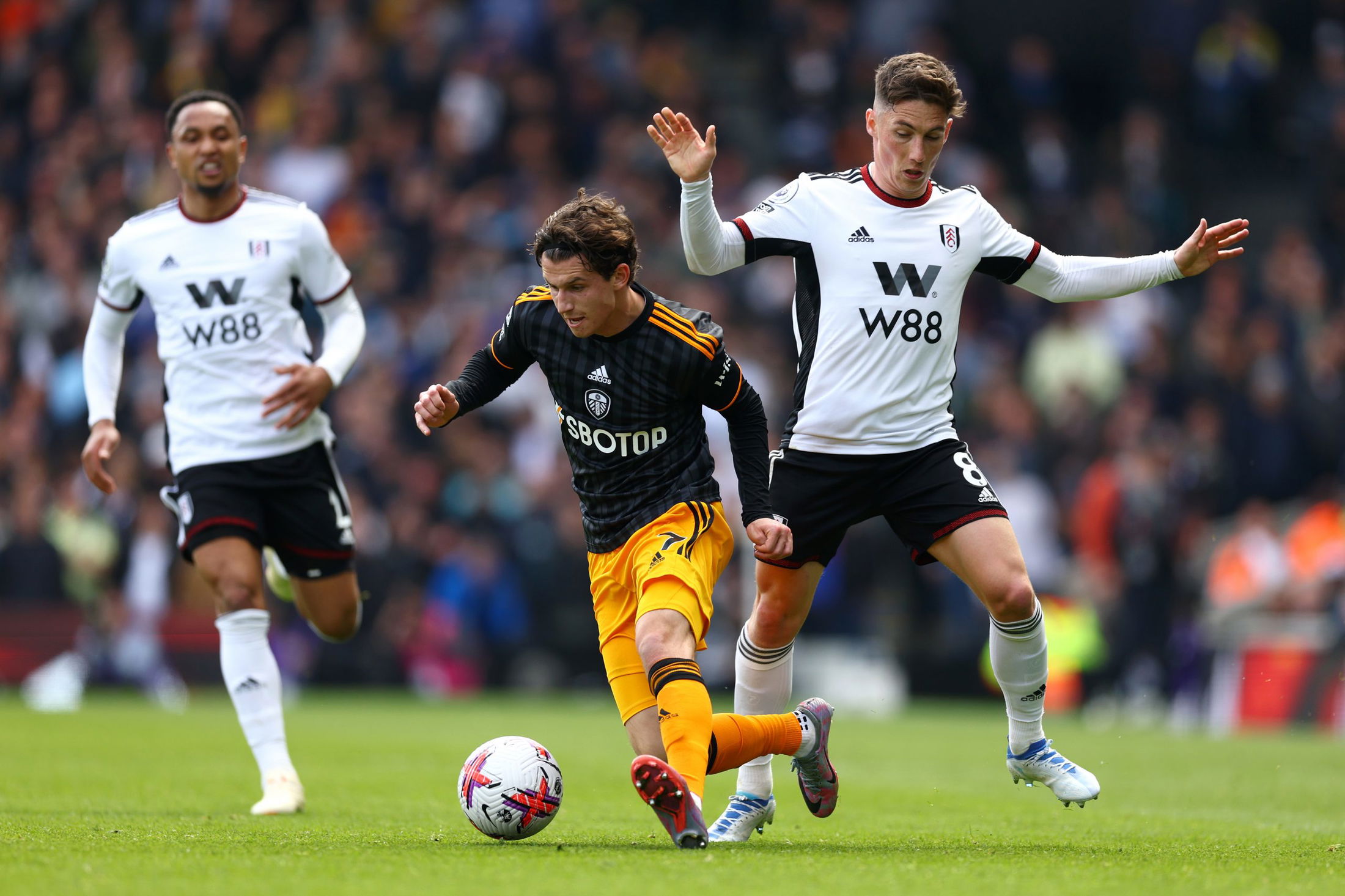 Speaking on BBC's Match of the Day, Williams explained that Leeds' game plan had worked at nullifying Fulham initially, he said: "I think it worked for the first half, but they're not really a team that are built to go and defend and keep a clean sheet for the whole game."
The first goal in particular highlighted how Leeds can crumble, with Williams unsure about Leeds' attempt to play defensively for the whole game, as despite having players back to defend, they still conceded, he added: "One swivel of the hips and it breaks the whole press and he's straight through the middle of the Leeds team. It's not for the lack of numbers because Leeds have got numbers in the box."
He continued by analysing the second goal, where the same story occurred for Gracia' team, he continued: "Leeds are wide open again, again seven players in the box, no one doing their job and marking."
Leeds did better than their previous two games, which may have been the main gameplan, but Williams doesn't believe that is the way to continue for Gracia, he said: "They just weren't solid enough for the whole 90 minutes, they did a lot better by not conceding so many but it's not enough"

It's hard to disagree with Williams' assessment. Leeds need to fight fire with fire because their strength is in attack, and not the defence.
Setting up to soak up pressure and hit teams on the break may be viable against the strongest sides in the league, but not for the likes of Fulham, Leicester, and Bournemouth.
Leeds need to go toe-to-toe and take the game to those teams, because the attack will score if Leeds do that. They need to worry less about how many they concede and more about how they can outscore their opponent.
The side looked devoid of ideas against Fulham in attack, which is why playing on the front-foot will be best and with some personnel changes as well for Leeds' next clash against Leicester. Getting as many of the teams' best attackers on the pitch at once is the way to go.
Will Leeds be relegated?
Yes
No