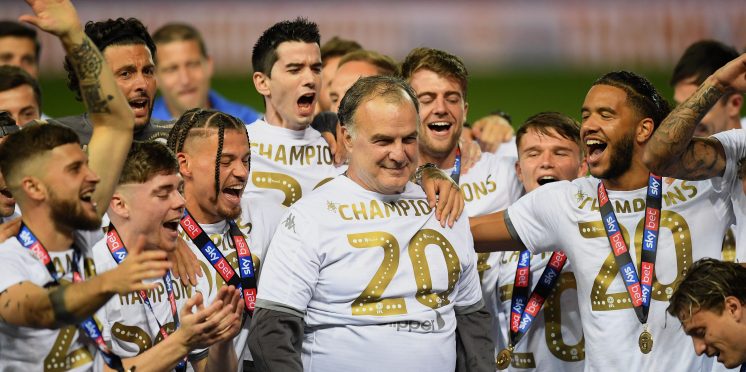 Marcelo Bielsa:What can the Premier League expect
5 things the Premier League can expect with Bielsa at the helm
1-Exciting football
This should come as no surprise to any side in the league but high intensity,exquisite football is always on the cards when United are in action. The Championship has been blessed with Bielsa-ball for 2 seasons, now it's the turn of the Prem. Can we expect another blistering start on the opening day of the season from Bielsa's men?
2-Bielsa
If everyone in the top flight was honest with themselves they would say that they will bookmark both occasions they face Bielsa's side. As a club it's nothing new to be the focal point of a team's season but it's new territory for the focus to be on the manager. Klopp,Mourinho and obviously Pep will be ecstatic to face one of the best in the world.
3- Controversy
It's very rare for Leeds United to do something and not be trending within 5 minutes on twitter and or on the front page of every newspaper and that's without being in the top flight for 16 years. All it takes is one VAR decision to go in favour of Leeds and the whole world will know about it. As an outsider you felt like the Premier League could be bland and if you wanted tension or drama the championship is the place for you. However, with the amount of publicity Leeds will receive,controversy won't be far away.
4-A squad of hidden gems
Two seasons ago on paper this squad was a million miles away from the Premier League before Marcelo Bielsa. Back then the young lad from the academy Kalvin Phillips was just your ordinary British box-to-box midfielder who has since adopted his own position and nickname. The Yorkshire Pirlo is one of a number of players who have developed since the Bielsa era began. Kalvin is the most unique transformation because he's had to adapt physically and mentally into the different thought process of playing a deeper role and what it requires. The versatility in this team is a special trait not many clubs have. For example you don't see Liverpool left-back Andy Robertson being able to play right-back and in midfield if necessary. Marcelo Bielsa has made sure Stuart Dallas can play all three positions.
5- Atmosphere
Since Leeds were relegated to the Championship back in 2004, fans would often say "I want Leeds back in the Prem", each with their own reasons. The main reason being the buzz for an away fan visiting Elland Road is far greater than some clubs that have been promoted in the time Leeds have been away. The atmosphere Elland Road creates is one of a dying breed in modern day football with fans being so far from the pitch it's almost impossible to create any noise in the crowd. Since Leeds demise from the top flight football has changed a lot. A growth in money and swagger amongst some of the top players stand out. When the whites face bitter rivals Manchester United this season it will be interesting to see how Ole Gunnar Solskjær side handle a hostile Elland Road for the first time. Obviously due to the current situation we find ourselves in, it may be awhile before this can happen. It will be worth the wait.
---