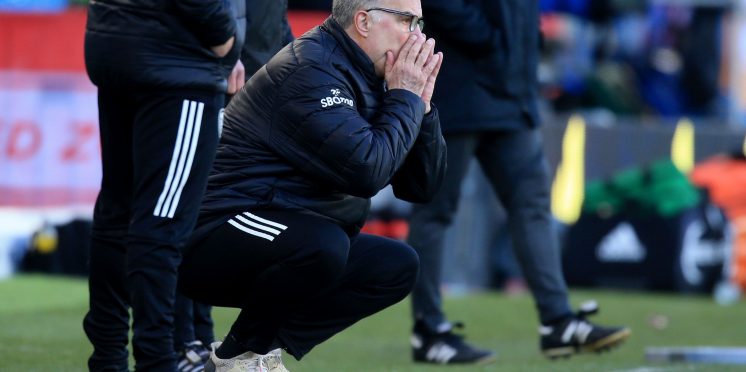 Marcelo Bielsa gives irritated response to Leeds United question after Brighton defeat
Marcelo Bielsa has insisted that Leeds United's aim this season wasn't to avoid relegation and claims that the club have an obligation to continue to compete.
Leeds were beaten 2-0 by Brighton and Hove Albion yesterday afternoon in the Premier League, suffering a first defeat in six games.
Post-match, Bielsa was quizzed about how to keep the pressure on his side when they are cruising to mid-table in the Premier League.

Leeds have 47 points on the board in the Premier League, with a six game unbeaten run even leading Bielsa's side into the top-half of the table.
However, Pascal Gross and Danny Welbeck struck for Brighton at the AMEX yesterday, serving up Leeds a 2-0 defeat.
Bielsa, though, appeared irritated by the suggestion that Leeds' foot was off the gas now their place in the Premier League was secured.
As per Leeds Live, he said:
Not to be relegated wasn't our target. It was one of the possibilities that we had to vanish. And after that every game is an obligation to compete at the maximum level.

Bielsa will have been really, really frustrated with how Leeds played yesterday. There's an argument that it was the club's worst performance of the season since returning to the Premier League.
It was below the usual standards of this Leeds team and, to Bielsa, that's going to be unacceptable even at this stage of the season.
There will be a reaction in training this week and it'll be interesting to see whether or not there's a response on the pitch when we face Tottenham on Saturday.
No doubt it'll be tough against one of the Premier League's better sides, but there's got to be a desire to get back to our usual standards.
---