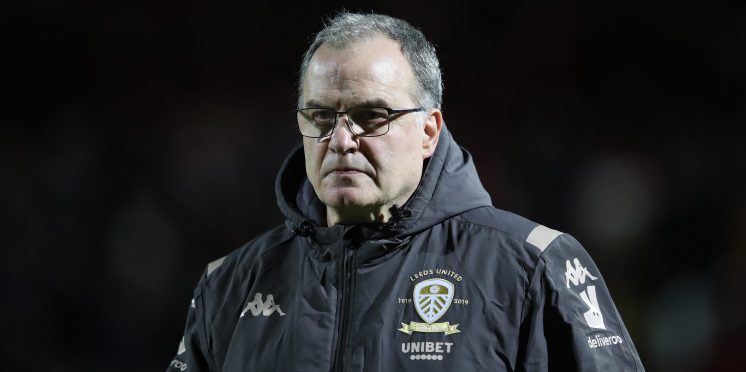 Manager confirms his interest in working with key Leeds figure
A former player and assistant of Marcelo Bielsa's has admitted he would find it hard to down a role at Leeds United, if it gave him the opportunity to work with the Argentine again.
Ricardo Lunari was a member of the Newell's Old Boys squad that won the Argentinean title under Bielsa in 1992, also playing under the now-Leeds boss at Atlas in Mexico.
The Uruguayan was also part of Bielsa's coaching team when he was in charge of the Chilean national team between 2007 and 2010, and it seems Bielsa certainly made an impression on Lunari during that time.
Speaking to Marca about his experiences with Bielsa, Lunari said: "I have known him since I was 15 years old. He brought me to Newell's, he led me five years in the lower ones, in 1992 and then he took me to the Atlas of Mexico.
"Already retired, he helped me train as a coach. He has a passion and knowledge that infects you. He motivates you and works to improve you day by day. Each workout was the most important, and that hooks you.
"What I saw him do to his teams, I only saw him do to mechanical orange. Marcelo does not leave you indifferent, either you love him, or you hate him."
With that in mind, it is perhaps no surprise to hear that Lunari would be open to a move to Elland Road to reunite with Bielsa.
Asked how he would respond if the opportunity to do just that, Lunari continued: "It would be very difficult to say no, but it is not easy to say yes either. Bielsa gives you everything, but demands 100%.
"It is giving your life to him during the time you work with him. I am sure I would regret saying no."
Having since gone on to form a coaching career of his own, Lunari most recent role has seen him take on the managerial position at Colon in the Uruguayan third-tier.
As a result, a move to Leeds would certainly be a step up for the 50-year-old, although it would certainly be interesting to see just what Bielsa makes on these comments, and indeed, whether or not he might look to act on them.
---