Leeds United could be set to field revived Barcelona interest for Raphinha as the La Liga side look to sell Frankie de Jong to Manchester United.
The Whites are staring at two huge departures in the coming weeks, and after a fee was agreed with Kalvin Phillips' move to Manchester City, Raphinha's future is now taking more of the limelight.
A host of clubs are vying for his signature, but the whole of 2022 has seen Barcelona as the main club he would be eager to join.

It has been heavily reported since the early stages of 2022 that Barcelona are Raphinha's priority right now, and should an acceptable offer come in from the Spanish giants, then it would likely be where he moves.
However, there's the small matter of their €500million hole that they currently find themselves in, where player sales could help massively in their quest to rebuild under Xavi Hernandez.
Frankie de Jong presents the best chance at Barcelona mustering funds, and they look to be on their way to selling the talented Dutchman, with Sky Sports reporting that they are nearing a €65million agreement with Manchester United to sell him:
While this money may be better served as a way to help them dig their way out of crippling financial issues, it could also be a means to help bring in Raphinha.
Leeds will still be asking for £65million from whichever club wants to make a bid – including Barcelona – but their significant windfall here could make that bid much more likely.
Where will Raphinha play next season?
Arsenal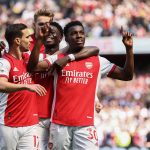 Chelsea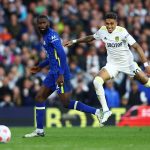 Leeds United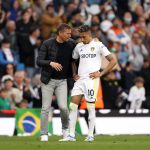 Barcelona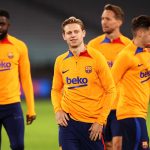 I'm unsure whether this puts Barcelona back in the running for Raphinha, but it will certainly be a big help to their finances.
They need income to arrive quickly and selling de Jong is their best option.
If they can compete financially with the likes of Arsenal and others, then I think Raphinha will be making his way to the Camp Nou.
That said, it might be unwise to spend all of the de Jong money on Raphinha.