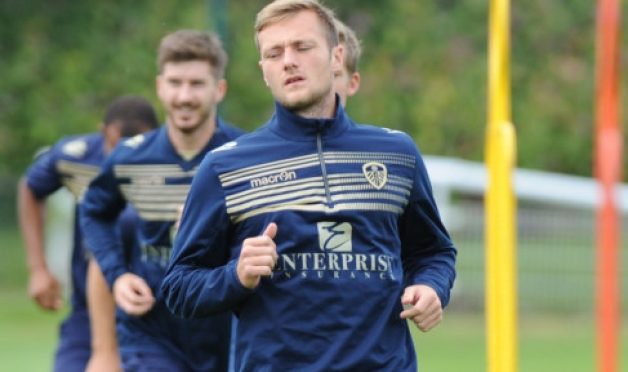 Liam Cooper's 2014 Leeds- How Far We've Come…
Though frustrations and niggles with the present day Leeds United will never pass, it's important to remember that not too long ago it was a whole lot worse. Liam Cooper signing a 5 year contract at Elland Road today means that if he sees it out then he will have been at the club 10 years. 10 whole years, who was the last player to achieve that?
Cooper signed at the height of turmoil when the stories and drama was not where it was welcome, off the pitch. To weather this and continually improve to be one of the league's best centre backs is testament to our captain's character.
So whilst we're waiting for football to properly return let's take a visit to Cooper's first Leeds side and what was ongoing during that time and in turn hope that we find better comfort in the relative stability we enjoy now…
Marco Silvestri
Sam Byram
Liam Cooper
Jason Pearce
Stephen Warnock
Luke Murphy
Rodolph Austin (Lewis Cook 86)
Tommaso Bianchi
Nicky Ajose (Dominic Poleon 75)
Billy Sharp
Souleymane Doukara (Michael Tonge 53)
So who would you still have from there, Byram and the 4 minute cameo man Lewis Cook?
Liam Cooper arrived from Chesterfield for the sum of £600,000, just over a third of what Leeds paid for Giuseppe Bellusci (£1.6mil) and the same sum they paid for Casper Sloth, both of these in that same window. I'll let you decide who was the best value for money.
Cooper's first game actually ended in a 1-0 win for Leeds against Middlesbrough, Billy Sharp with the goal. David Hockaday was the manager albeit only for 12 days after the Boro win. Neil Redfearn took over as caretaker, before Darko "the brains" Milanic was given the job full-time (32 days). All of this overseen by none other than Massimo Cellino, of course.
The season ended with Leeds finishing 15th, Mirco Antenucci coming out of the season as top goalscorer with a colossal 10 goal tally.
At least David Haigh and GFH were gone though, eh?
---