Leeds United owner Andrea Radrizzani has claimed that a global legal case will ensue if Barcelona withhold payment from the Raphinha transfer agreement.
Leeds are preparing for life in the Premier League without Raphinha and Kalvin Phillips after the two parted ways with the club earlier in the summer.
A saga that started near the beginning of 2022, it was actually a relief to see the back of speculation linking Raphinha to Barcelona, knowing the club no longer has to deal with a club living right on the brink of financial collapse.

It's no secret that Barcelona's finances are in a total mess, and their ability to bring in Raphinha and multiple other marquee signings remains a complete miracle, given the circumstances.
However, Leeds did reach an eventual £55million agreement with the Spanish club, with plenty of clauses inserted to ensure both parties were happy with the business.
With Leeds fully aware that the La Liga giants are in a much tougher position than their signings would have you believe, Andrea Radrizzani has revealed that the club have plans in place in case Barcelona try to forgo payment.
Speaking in an interview with The Athletic, the Leeds owner confirmed that if the club do not receive payment from Barcelona by September 2, then there will be legal action:
"It would be ridiculous (if it did not), I could not imagine something like that happening.

"If not, we will have a global case about Barcelona."
Where will Leeds finish this season?
Relegation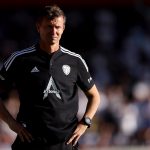 Bottom half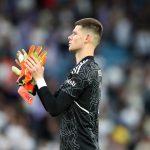 Top half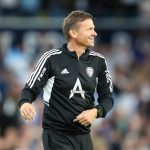 Europe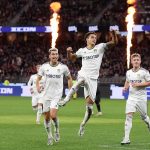 Throw the book at them regardless.
There is no way that after refusing to pay back wages for certain players, that they should be allowed to be one of the biggest spenders in the world, having sold no one major.
We will get our money in due course for Raphinha, but we shouldn't have been pushed into this deal by Deco and his party, because Barcelona are in no position to spend this much.
If they pay, then they are no longer our problem, and they will have to just worry about their finances in the coming years, which don't look like improving much.
They've mortgaged their future to win this transfer window, and it's going to see them pay further down the line.