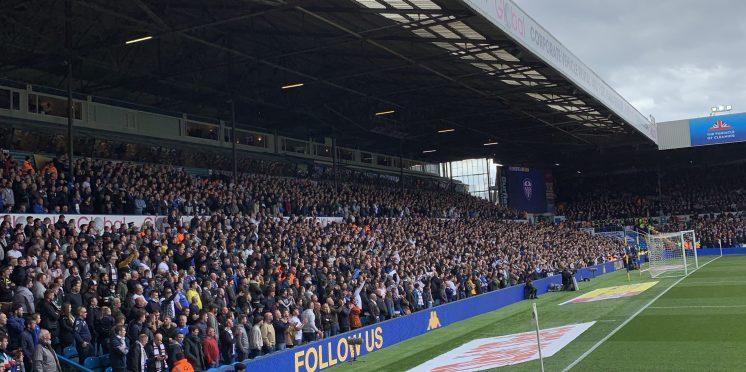 Leeds United Player Ratings vs Swansea City: Patience Needed
Drawing significant conclusions from Saturday afternoon's loss to Swansea would be rather unwarranted. Leeds were ultimately, unlucky. Though there's no doubt the finishing could have been better, there was still moments where Cooper hit the underside of the bar, Pablo couldn't quite get it out from under his feet or Eddie couldn't get enough of a nod on it to angle it into the net. On another day, you suspect all these chances might have had different outcomes and the narrative would be very different.
Kiko Casilla: Another solid Kiko display it has to be said, several claims displayed both his bravery and confidence. Goal out of his control. 7/10.
Stuart Dallas: Consistently one of Leeds' best players. He continued to boss Leeds' right hand side and look threatening when carrying the ball. 7/10.
Ben White: What we have come to expect from White and Cooper at the back. Nulified Swansea's attacking threat and routinely won the ball back without much danger. Their goal was only ever going to look one way. 6.5/10.
Liam Cooper: Similarly to Ben White, numerous interceptions and blocks helped Leeds to win the ball back and both centre-backs were exemplary in playing it out. As captain however, you'd hope Cooper can get a better grip over the situation that leaves a man free in their box to volley it in. Training ground work over the international break. 6.5/10.
Ezgjan Alioski: Alioski picked over Douglas for this game. Gjanni had a fairly run of the mill display, between him and Harrison on that left hand side the final ball must improve. Though, to his credit Alioski found himself in some nice positions in the first half to have a shot on goal. 6.5/10.
Kalvin Phillips: Defensively, Kalvin was on form for certain. However, in terms of attacking actions Kalvin had one of his quieter games, this may have been due to him filling in at full-back when the full-back on paper has advanced up the pitch. Illustrated by the numbers that he won possession back 10 times, but only made 2 key passes. 6/10.
Adam Forshaw: Again a quieter game for Forshaw, or below the level we know he can perform at. Forshaw is there to set the tempo and keep attacking movements with a good level of intensity. Unfortunately at home this seems to have been somewhat lost. Though dominant, there's a lot of passing in the final third which the opposition are happy to let happen. The Leeds midfield would do better just pulling the trigger once in a while. 6/10.
Mateusz Klich: A quiter game for Klich to aswell you might say, and many of the comments for Forshaw apply here. His primary role is off the ball and he works in the business of creating the space for others. Last season, he was famed for a difficult shot outside the box, where's that gone? 6/10.
Pablo Hernandez: A difficult game for Pablo and Swansea stook tight to him. Though if something was going to happen, he seemed the most likely creator. With 4 key passes made and 2 shots put away, Leeds fans will groan wondering what if he'd just put his foot through that chance in the box. 6.5/10.
Jack Harrison: A bump in the road for Harrison's form. 4 crosses and none of them accurate tells the story. With the best first touch in the league, you wonder if his game can be better adapted to a more inside role. 5.5/10.
Patrick Bamford: Bamford simply wasn't allowed to get involved by the Swansea defence, not a great many chances to speak of except a few wayward headers. 6/10.
---