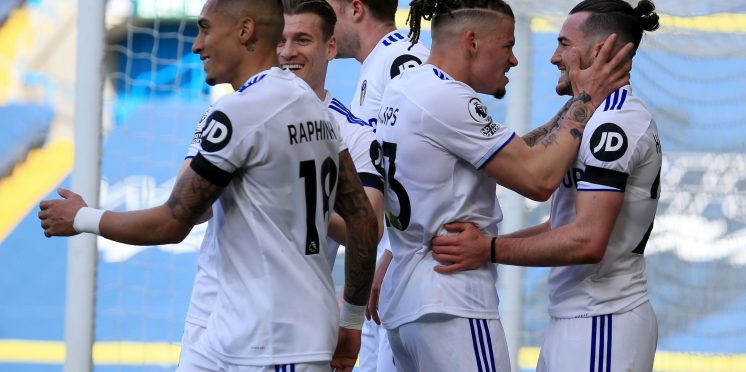 Leeds United man outlines club's ambitions in wake of Brighton defeat
Leeds United have not given up hope of claiming a European place this season, despite their defeat to Brighton on Saturday afternoon.
That's according to winger Jack Harrison, who does admit that claiming such a position will be challenging to do despite that hope.

Leeds saw their prospects of claiming a European place suffer a damaging blow with that defeat at The Amex on Saturday.
Following that loss to Brighton, the Whites are now 11th in the Premier League table, six points adrift of the top seven, which should be enough to secure a European places, with FA Cup finalists Chelsea and Leicester likely to secure that through their league position.
But while that deficit is significant, there is still a chance Leeds could overhaul that, given they still have four games left to play.
Now it seems as though Harrison himself believes that continental football is still not impossible for Leeds next season.
Speaking about the club's hopes of claiming a European place after that defeat, the 24-year-old told The Yorkshire Evening Post: "We're an ambitious team, we're always pushing to break our limits and the European places are something we're definitely looking forward to.
"It's difficult, we've had a great season so far and it's easy to get caught up in everything. We're not finished yet and we're going to keep fighting until the end and see how well we can do."

I do agree with Harrison's assessment here.
It will obviously be hard for Leeds to claim a European place now, but there is still a chance that it could yet happen.
With Tottenham, Burnley, Southampton and West Brom still to play, they also have some winnable games left, which could also help their cause here.
Indeed, given they only won promotion to the Premier League last season, the fact they are even being talked about for a European place is credit to how good Leeds have been this season.
---