Leeds United have been hit with a second FA charge in as many days following an exchange against Barnsley in the EFL Cup.
The Whites have seen Jesse Marsch charged by the FA following his red card that he was given during the defeat to Brentford, meaning a one-match touchline ban is in order for the American.
However, punishment from the FA hasn't stopped there at Elland Road.

After an EFL Cup triumph over local rivals Barnsley, the FA have been looking into an incident in the second half, where former Leeds man Liam Kitching hauled Cody Drameh to the ground when the ball had gone out of play.
This caused teammates from both sides to wade in and stick up for their fellow player, ending up in quite a large tussle in front of the South Stand.
Yellow cards were dished out and the situation handled itself with both sides going about the rest of the game amiccably.
However, the FA have now charged both clubs over this incident, with Leeds being fined £25,000 while the Tykes have been fined just £7,500, as both clubs accepted their failure to control their players:
When asked about this flashpoint after the fact, Jesse Marsch had this to say (via Phil Hay):
"Yes. It was great. They didn't cross the line and it's very important that they've got each other's backs."
Leeds v Nottingham Forest predictions?
Leeds win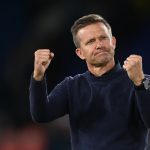 Draw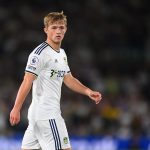 Nottingham Forest win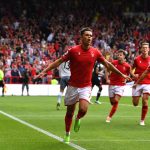 Mountain out of a molehill.
Fair enough, the players should have conducted themselves better, but it hardly boiled over. It was one flashpoint that was fairly quickly resolved.
What is also peculiar is that the whole scuffle started from a Barnsley player's actions, and we're the ones being fined more than treble what they have.
It was just players being riled up in a local derby, and it's hardly worth digging back up to slap fines down for.