Leeds United's 1-1 draw to Leicester City increaded growing concerns about relegation, as well as Javi Gracia's longer-term prospects with the club.
The Whites are now winless in their last four games, picking up only a solitary point in that time. Gracia's side are one point above the drop zone.
The run-in is heating up for all the sides currently involved in the battle to survive. There are only five games left for Leeds to achieve safety.
The groans and moans were more apparent on Tuesday, with the realisation that relegation is a distinct possibility beginning to set in deeper.
Gracia initially signed a "flexible" contract until the end of the season. There is a view to that extending, but on current form and performances, it appears unlikely.
Quiz: How well do you know Leeds United head coach Javi Gracia? Find out here…
Here, our writers Adam (Statto) and Kris (FA5) discuss whether Gracia is losing the fans with only five games remaining to save Leeds' season.

The one thing that Gracia has for many fans, is that he is not Jesse Marsch. However, the football has been dreadful of late, with many now voicing their concerns against him both inside the ground and online as well.
Neither of Leeds' managers this season care much for build-up or good control in possession, and it is costing Leeds valuable points. The fact many could see the glaring issues on Tuesday and Gracia couldn't is extremely concerning.
Leeds are top heavy at the attacking end of the pitch in terms of options, so the approach was either to go for another goal or to see the game out by keeping the ball from Leicester.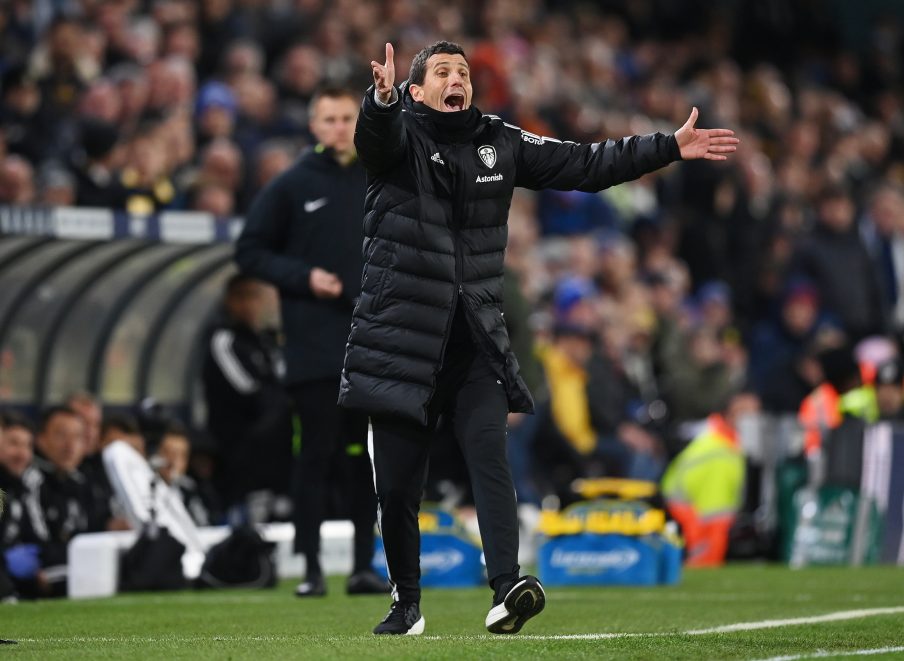 Adam Forshaw was the player Leeds needed to bring on, to match Leicester up numerically in midfield. His failure to do that showed his in-game management is just as poor as his predecessor.
Leeds decided to sit on a one goal lead with a side who are not known for being good defensively, having conceded the most goals in the division this season. They needed to continue to try and attack the Foxes and go for a killer blow or nullify them by retaining possession far better. They did neither.
The fans have all but given up with Gracia and Leeds. The issue is that there are so few games left that a change right now would be virtually pointless. The managerial change will come this summer, regardless of the division Leeds find themselves in, they just need to hope Gracia can get it done in the meantime.

Performances have dropped off a cliff lately with this winless run, and you have to attribute it a lot more to the decisions being made by Gracia than the individuals.
Leeds do need to be better in certain aspects when defending, but setting up in a way not to expose the side and ask for trouble would help.
Sitting deep against Leicester City was a real low and a worrying sign for Gracia's credentials to get the best out of this side.
Instead of going for the kill against a side equally as poor defensively as us in the game, we invited pressure and made no changes to cement that standing.
He needs a win this weekend otherwise fans will be starting to give up, and the lack of Gnonto in the side is another thing that just makes fans begin to really question what he's doing here.
Will Leeds be relegated?
Yes
No