Tottenham Hotspur are looking to respond to Arsenal's bid for Leeds United star Raphinha, after the Gunners were knocked back on Tuesday night.
The Whites are looking to keep hold of their star players this summer, but it's easier said that done with the level of interest coming in for Raphinha.
After firing the Whites to safety with 11 league goals last term, sides from the Premier League and beyond are eager to sign him.

While all the talk during the season and up until this week has been about a move to Barcelona, the first team to make a move was Arsenal.
It was reported last night by David Ornstein that the Gunners had tabled the first formal offer to Leeds, and while the valuation wasn't revealed, the bid was rejected instantly by Leeds.
Are Leeds right to reject this bid from Arsenal?
Yes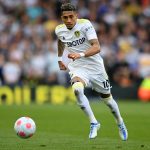 No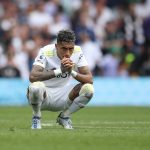 They aren't the only club keen though, and journalist Gianluigi Longari has revealed Tottenham's response to the Arsenal offer, claiming they are preparing a bid of their own:
While £50million guaranteed with another £10million potentially coming on top is a significant sum, it still falls short of the reported asking price between £60-70million that Leeds have been aiming for.

We're getting closer to what we want for him.
Raphinha is going to leave this summer when you see that clubs are now throwing bids in for him, but I can really see us getting the most out of him for it.
We've now got two bitter rivals fighting it out for our player, and that's exactly what we needed to get a bidding war going.
If Spurs are set to offer this amount, I can only see the price tag going one way, and that's further up towards a fee we can be happy with.