Marcelo Bielsa may have another Leeds United selection headache on his mind right now, with Pascal Struijk's return to the side proof of his talents.
Leeds haven't been blessed with the luxury of plentiful options in their squad this season.
It's something we typically see from Bielsa's side from season to season that he is reluctant to have a squad size too large, getting by through versatility.
So, players like Pascal Struijk are gold dust this season, putting in consistently superb displays anywhere he's placed in the starting lineup.
His injury was a big blow to the side over the festive period, but his return to the side against West Ham served as a reminder to fans how good he is, and how important he's going to be heading forward.
The London Stadium is a tough place to go at the best of times, but Struijk helped the Whites tackle their current adversity head on and he came out with some outstanding numbers to back up his commanding display…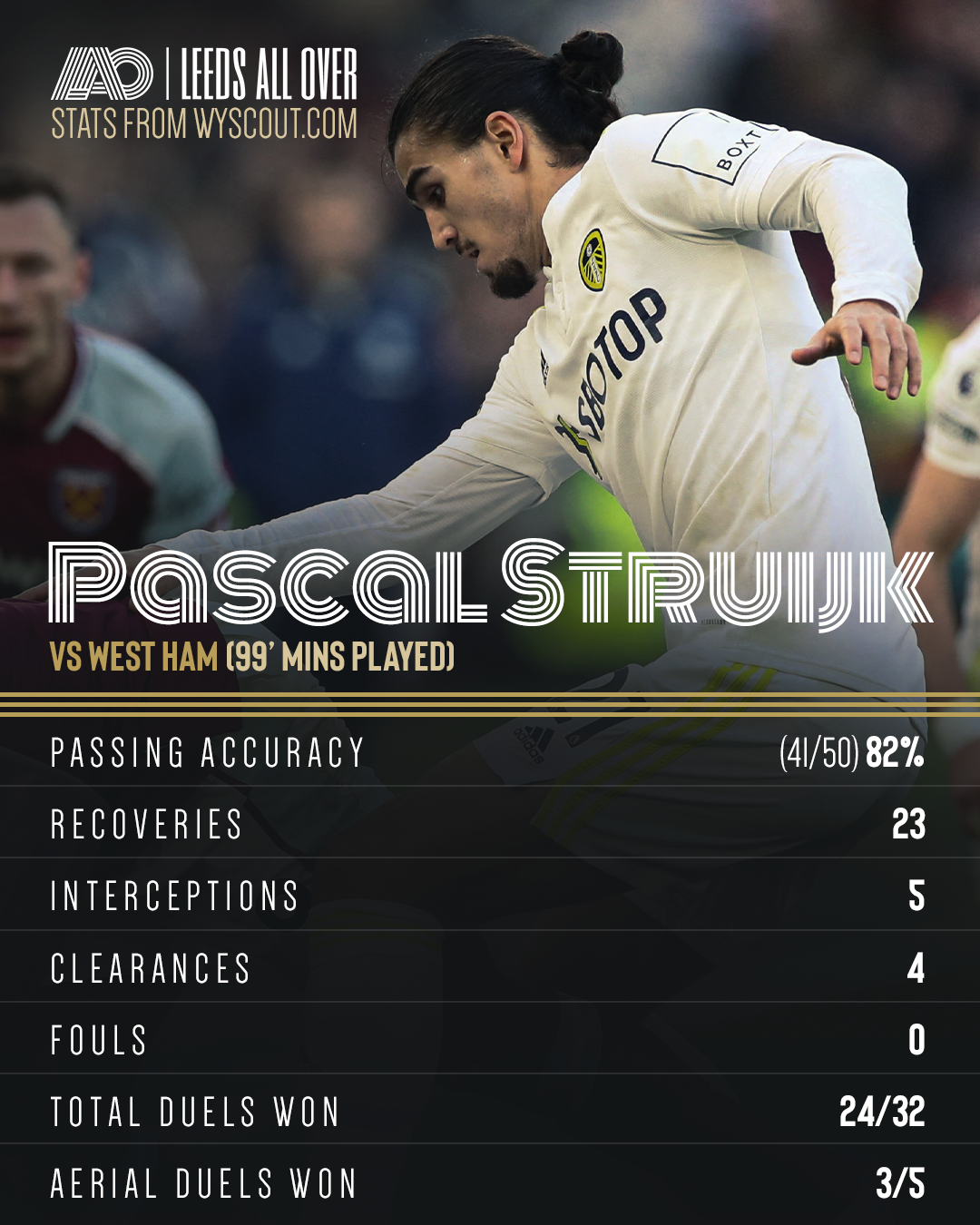 Struijk is a great example of what Bielsa wants in a defender: flexible in his positioning, physically dominant, and technically proficient in possession.
Every one of Struijk's strengths came though in this game and are backed up by his stats.
His reading of the game was a massive reason for why he was able to get the better of Michail Antonio, something not many centre-backs can say they've done this season.
Struijk had his finger on the pulse all game, making an immense 23 recoveries, five interceptions, and four clearances, thwarting the West Ham striker before the ball could even get to him.
Not only that but in terms of combatting Antonio and the rest one-on-one, he was largely on top, succeeding in 24 from 32 duels and three from five aerial battles, while impressively not committing a single foul.
His passing accuracy (at 82%) is an area he might think could be improved – and he'd be right – but his left-foot brings the balance we've lacked in the absence of himself and Liam Cooper, and we've been weakened because of that.
Where does this place him?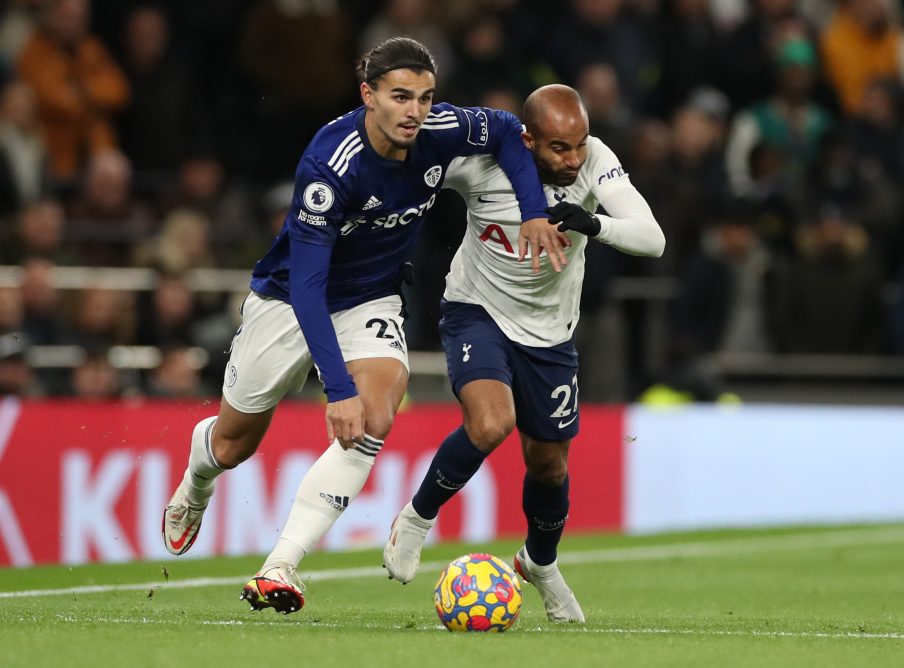 Despite the popular consensus disagreeing, Bielsa seems to be siding with Cooper and Diego Llorente as his 'go-to' pairing when at full strength, which is a justified choice this season.
We've written plenty about the fact that Struijk's performances are getting almost impossible to ignore, and this game should be proof his lace in the lineup is near untouchable when he's fit.
It's not the first game this season where Struijk has surpassed high expectations, and it's not even limited to centre-back where he's impressed in 2021/22.
Three games at left-back came against Leicester City, Tottenham Hotspur, and Crystal Palace, where he was superb throughout.
Two games in holding midfield came against Wolves and Brighton, both commanding and much-improved when we look back to how he fared in that position in his maiden Premier League campaign.
What this means is that it's not even a case of him having to wait for a Cooper or Llorente injury to get into this lineup, because he's routinely proving that he can play well wherever Bielsa decides to put him, regardless of the circumstance.
Off the bench in holding midfield in the absence of Kalvin Phillips? Bossed it.
Play at left-back for three out of four games in the absence of Junior Firpo? No issues.
Come back from injury to a top four side in the absence of Cooper and run it? That too.