Leeds United right-back Rasmus Kristensen has weighed in on the recent time-wasting antics employed by opposition teams at Elland Road.
Leeds held Aston Villa to a 0-0 draw at Elland Road at the weekend as they were forced into a lot of defending in the second half with 10 men.
The first half was a more even affair, with Leeds trying to impose themselves on the game while Steven Gerrard's men set their stall out early to kill the tempo of the game.

Villa aren't the first team to come to Elland Road with the plan of slowing the game down at every opportunity, with Wolves and Frank Lampard's Everton not hiding from that strategy too.
It can be frustrating when seeing teams take an age from throw-ins, free-kicks and goal-kicks, while making smart fouls to snuff out any sot of rhythm, and it's something Leeds need to find their way around.
The quality is there to get the better of these sides, as shown with dominance against Wolves and Everton.
For the players, it's not an enjoyable experience seeing other teams do this for 90 minutes, as Rasmus Kristensen spoke to BBC West Yorkshire Sport Daily about these tactics:
"Obviously it's frustrating, we want a game at a high pace, loads of intensity, loads of running, pressing back and forth.

"I mean some teams are killing the game in a way that's beneficial for them. We have to learn to manage that, and we have to learn to keep playing to our strength and keep trying as much as possible to keep the tempo high and keep the level of intensity at a max.

"Obviously it's frustrating for everybody that's watching, but it's a part of football, it's a tactical aspect that I completely understand so we just have to manage it. If we find the first goal in a game like this, they are forced to change and then suddenly we get the game we want."
Keeping composure when riled up by such methods is a challenge for the players, and it can very easily get under Kristensen's skin if he doesn't keep himself in check:
"Yeah it is 100% (hard to keep temper), for me it's difficult.

"Whether it's the referee or the opponent or whatever, it's difficult and also, I think there was a few times against Villa, especially against Everton where I could've blown my head off, but I managed to keep it at a minimum."
Crystal Palace v Leeds United predictions?
Crystal Palace win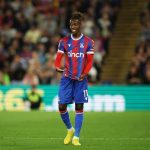 Draw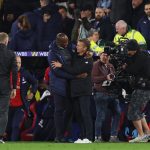 Leeds win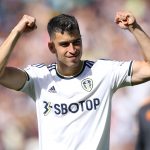 It's part of the game for teams who don't feel confident matching quality levels.
You have to learn to find different ways to cope with trying to slow the game down and being fouled, which we're not mastering right now.
What is frustrating is that some of these teams have the quality to impose themselves a lot more and make it more of an even footballing contest, especially Steven Gerrard's Villa.
We can't blame them for their tactics though, because it's not exactly cheating or against any rules, it's just up to us to bring them into our game, rather than being sucked into theirs, as we did against Villa.